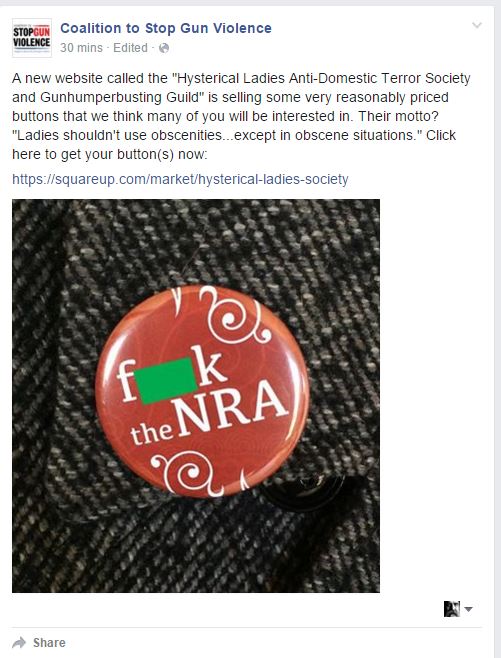 The"Hysterical Ladies Anti-Domestic Terror Society and Gunhumperbusting Guild"? Correct me if I am wrong, but I thought that addressing a woman as "hysterical" was Freudian term that feminist hated with passion and would slice your parts if you dared use it.  But what do I know?
I do love the classy message: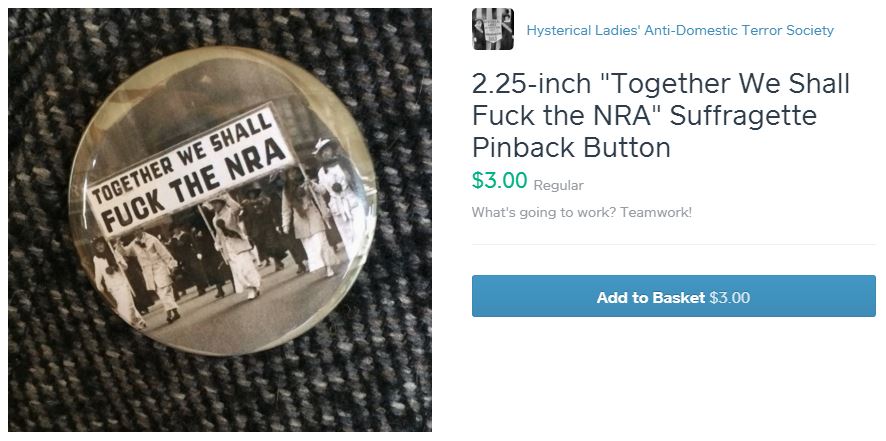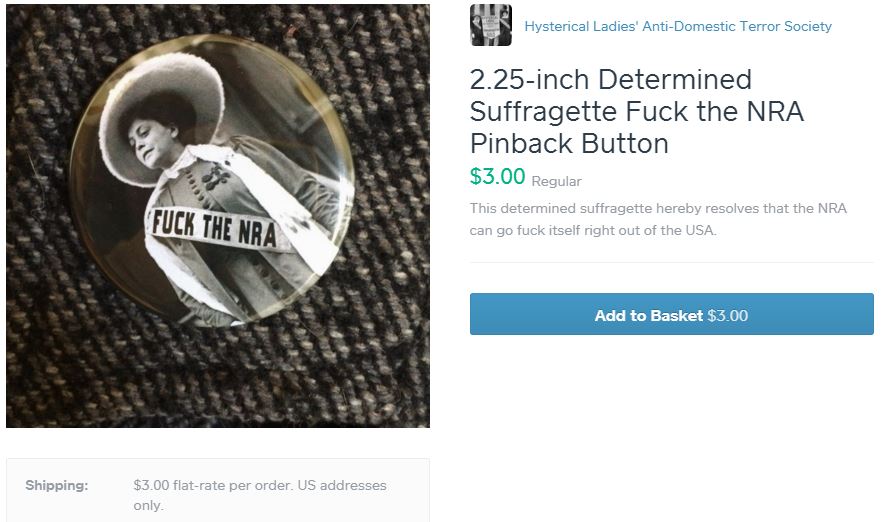 My reply to their slogan is copies straight from Jim Belushi's character in the movie Red Heat after being told something similar:
"No, I think I have a headache and good taste."
We are really driving them mad, aren't we? My weekend is made.
UPDATE: Awesome Twitter comment.

FTW