---
This is what Collegiate Stupid looks like.
The right to self-defense is not basic. One's protection can be delegated to others such as parents in the case of young children and the military in the event of foreign invasion. Moreover, if we enjoyed perfect physical security, there would be no need for protection. The right to self-defense is grounded in the fundamental moral right to physical security.
(David DeGrazia (ddd@gwu.edu) is a professor of philosophy at George Washington University.)
Source: Gun rights include the right not to be shot – Baltimore Sun
This guy has to be tenured. No other way he could put out an editorial without a basic research and get away with it. A bit of Google-Fu would have taken him to read about No Duty to Protect and avoided him this embarrassment. If anything, in Warren versus District of Columbia you will find the following:  "[t]he duty to provide public services is owed to the public at large, and, absent a special relationship between the police and an individual, no specific legal duty exists."
Do we need to explain this in crayola or what?
So the ultimate foundation of the right to private gun ownership — physical security — is also the basis of the right not to be shot. Rights are extremely important, but they also require support. Supporting the right not to be shot requires some limits on the right to gun ownership.
I see where he is coming from: If you own a gun, you are a criminal, period. You are a bloodthirsty animal who goes out every morning seeking for targets of opportunity to increase your collection of minority heads mounted in your wall. Your Gun Club and the local chapter of the Bloods or MS-13 are one and the same legally and morally wise not to say intellectually. I am still baffled by this attitude but they need to feed out of their own Narrative which sees us as a bunch of brain-dead rednecks with a second grade education and a felony record for dealing moonshine.  That we are probably more law-abiding than 99% of his friends in the faculty does not compute in his pre-programmed little mind.
Pro-gun scholars often assert that the right to bear arms trumps considerations of social utility — including the possible fact (suggestive evidence abounds) that widespread gun ownership increases homicide, suicide and lethal-accident rates.
Again, a total lack of five minutes of Google research which may have led him to the FBI data proving this statement so wrong, his jacket's elbow patches would have fallen off.
We need to do more to prevent violations of the right not to be shot.
Shoot first at those who come after you?
It is time to say No to those who tolerate the killing of thousands of innocent Americans each year in the name of gun rights.
The blame for the murder of innocent people lays 100% on your feet dear professor.  Your kind has been playing some sick game of Social Engineering and collecting bodies on the way. Your ilk kept telling us that family is bad, drug abuse is good, honor and religion are dead, charity is outdated, being a leach to the taxpayers is OK, humility is shameful and disrespect for others is fundamental.
You are so stupid, you think you can juggle six jars of nitroglycerin forever without a problem.
Boom.
Recommended Posts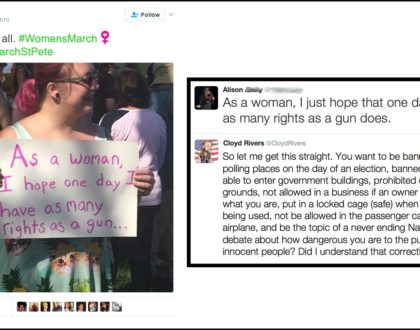 January 22, 2017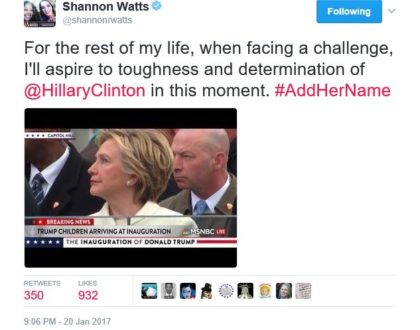 January 21, 2017