---
Leave the decorations to Martha Stewart. 
However, Mesa police noted that their investigation of the shooting turned up a vulgar inscription on the rifle that doesn't meet department policy."Inscripted on the officer's gun, and I hate to use profanity, but it said, "you're f*****,"' Laney Sweet, Daniel Shaver's wife said.
According to several sources, the rifle's vulgar inscription is on the inside of the rifle's dust cover.  The inscription is only visible if the dust cover is open, which happens automatically in order to eject spent rounds while the weapon is fired.
"That statement tells me this is a person who's enthusiastic about killing people," Marc Victor, lawyer for Sweet and her late husband, argued. "That's what that inscription means."
Source: Questions over assault weapon used by Mesa officer facing murder – CBS 5 – KPHO
Real Trials are not like they show in TV or the movies: there is not one key piece of evidence that is the equivalent of a stake through the vampire's heart. There is no skillful cross-examining of a witness by the prosecution or the defense that will make him/her blurt out a confession in court in front of God and carefully placed cameras recording it for posterity. Real trials are decided by the preponderance of evidence or better explained, by  the prosecution or the defense piling up enough stuff to make the case go their way. That being the case, every little thing adds up and you should not help the people on the other side by doing stupid stuff.
The engraving "You are fucked" by itself is not hurtful, but in combination with other pieces of evidence are gong to hurt the defendant in this case. Diatomaceous earth is just inert dirt from fossilized algae. Glycerin is a sugar alcohol that can me used as humectant in lotions and Nitrogen is the what plants use to create their nutrition. Each of these individually are not dangerous, but if you properly combine them, you are suddenly playing with a stock of dynamite.
A trial is death by a thousand paper cuts, it does not make sense to give the other side a free ream of paper to be used against you.
Hat Tip to Rob R. again…
Recommended Posts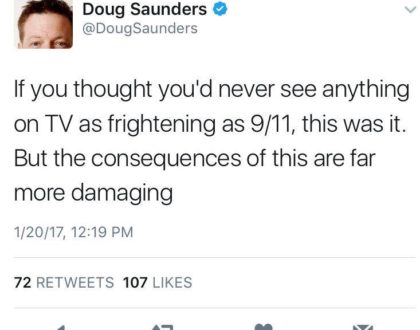 January 20, 2017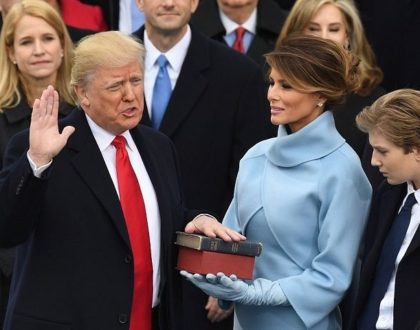 January 20, 2017