---
Everytown/Moms Demand flexible definition of office space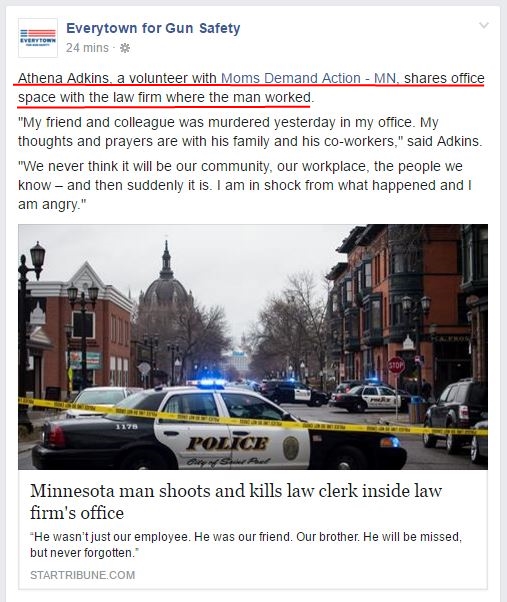 Athena Adkins, a volunteer with Moms Demand Action – MN, shares office space with the law firm where the man worked.

"My friend and colleague was murdered yesterday in my office. My thoughts and prayers are with his family and his co-workers," said Adkins.

"We never think it will be our community, our workplace, the people we know – and then suddenly it is. I am in shock from what happened and I am angry."
According to the news item, the shooting occurred at North Star Criminal Defense which is at 370 Selby Ave #207, St Paul, MN 55102.  According to her Linkedin profile, Athena Adkins is the president of Adkins Consulting Group, LLC and even though the website does not have an address, one record was found indicating they are at 1718 Lincoln Ave, St Paul, Minnesota, 55105.  So the addresses are different from the get-go, but maybe the building has two entrances facing different streets, who knows, right? So I consulted Google Maps: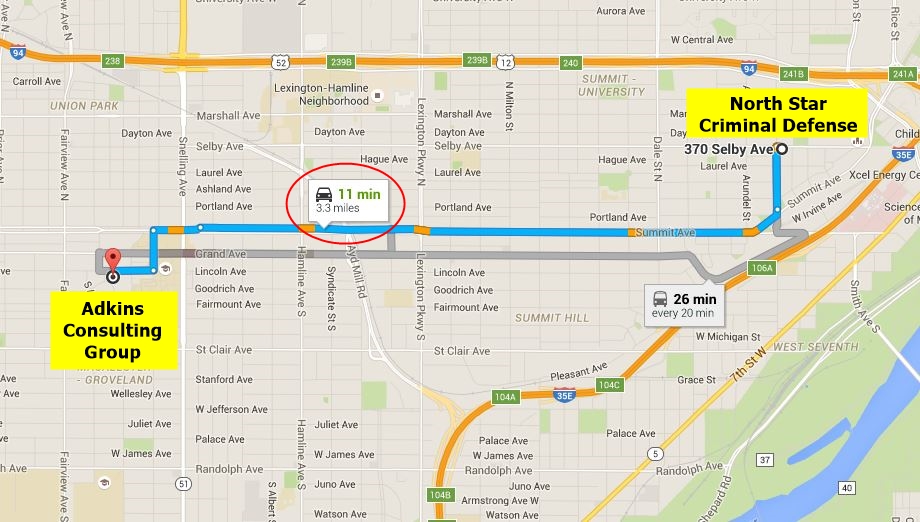 I am guessing the new definition of office space comprises the full metro area of a city for the Goal-Post-Changers at Everytown/Moms Demand. But since they have been already stretching other definitions like Mass Murders and School Shootings to include just about anything they want it to be, the new office space concept is not something to be surprised they are trying to pull.
At least they do it with flair.
Recommended Posts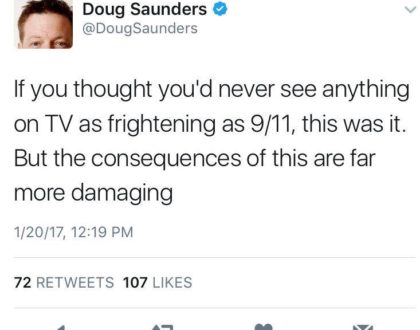 January 20, 2017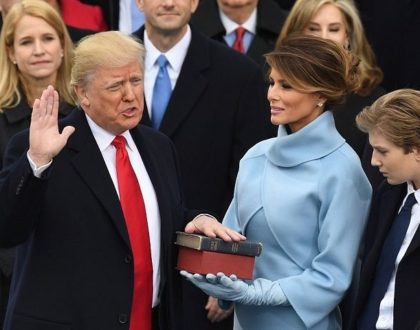 January 20, 2017