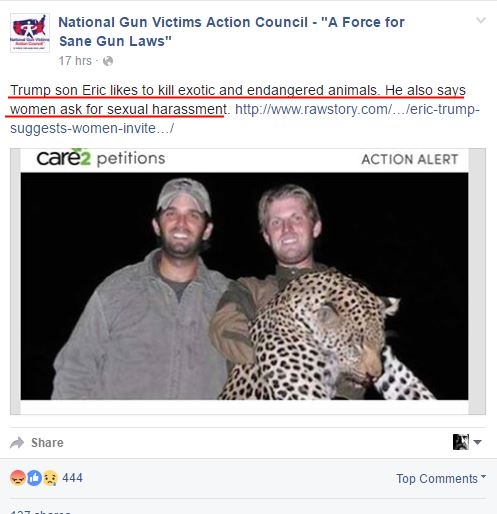 So let's begin with the sexual harassment thing. What did he say that is having Raw Story in such uproar?
Eric Trump was responding to a comment his father made in a USA Today piece, in which he said that his daughter Ivanka would either find a different career or job if she was harassed in the workplace."I think what he's saying is, Ivanka is a strong, powerful woman, she wouldn't allow herself to be objected to it," the younger Trump said. "And by the way, you should take it up with Human Resources, and I think she would as a strong person, at the same time, I don't think she would allow herself to be subjected to that. I think that's a point he was making, and I think he did so well."
Source: Eric Trump suggests women invite sexual harassment — and women invite him to go f*ck himself
Apparently saying that his sister is a strong woman and that women should talk to Human Resources in case of harassment is a bad thing. Who knew? Now let's check the other statement and NGVAC's comments: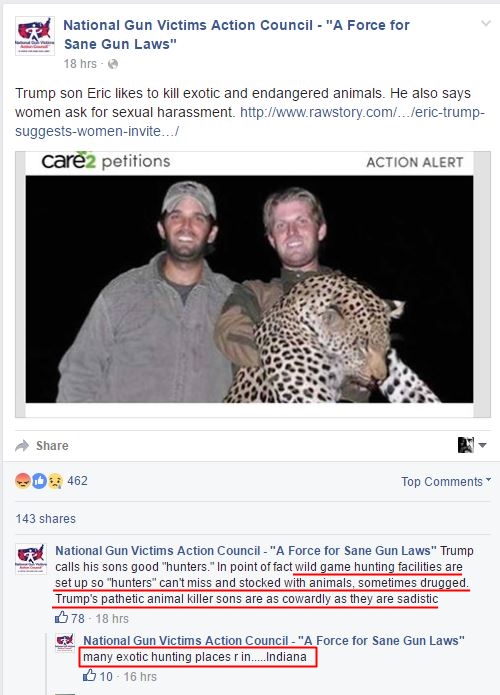 I was amazed that some outfit in Indiana managed to import African leopards for canned huntings as that would be illegal as hell and they would not allow anybody to be taking pictures and publishing them online. So I did a bit of research and came with the website where the picture came from: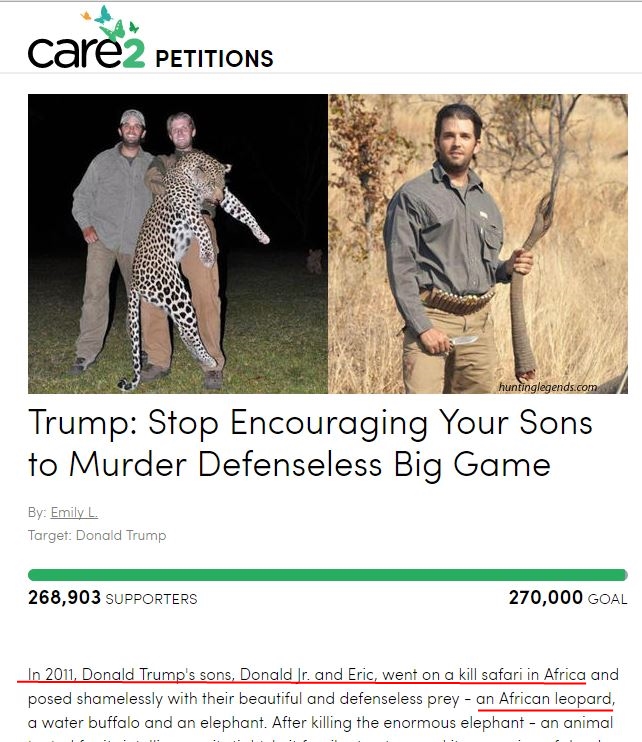 So unless there is an Indiana Hunting Ranch in Africa, the good folks at the National Gun Victims Action Council are once again engaged in full BS spreading with chances of turds.
If your cause is righteous, why lie? 
And folks, it is not going to get any better until after the elections. get ready.