This is a complicated area, but it seems important to note that as the cost of obtaining a carry permit has dropped in Texas, the pool of carriers has become more diverse. "The growth in permit-holding by Asians, blacks, and American Indians," writes Lott, "was by far the fastest after the minimum training requirements were reduced from 10 hours to four in 2013 . . . reducing the cost of obtaining permits seems to have had its biggest impact on minorities."
Source: Concealed Carry: Race, Sex Show Increasing Diversity | National Review
Wait, what? What are those minorities doing? Don't they now that owning guns means you are a KKK member who wants to kill Negroes and Jooos?
Florida does not carry stats by race, only by sex. The numbers have been steady for a couple of years or so at 76% males and 24% females out of the 1,598,213 valid licenses. That means 399,553 women in Florida went through the process of buying a firearm, getting training, paid the fee, got photographed and fingerprinted. Moms Demand Facebook page, that only requires one click of a mouse, has 531.193 "Likes" for the whole country.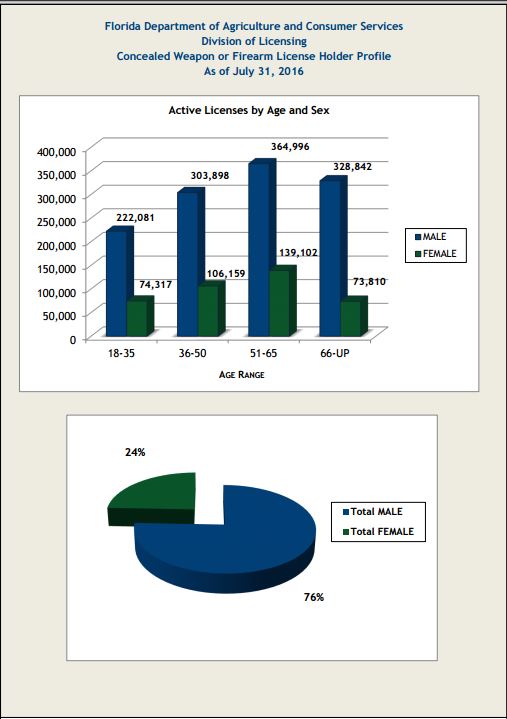 Clearly the devotion is on one side.
Freedom.
Hat Tip John R.