The first gold medal of the Olympics is in and went to American shooter Virginia Trasher for air rifle, 10 meters. Only one major media location makes a clear and big announcement.

CNN Mentions the medal but not for what. Obama, of course, takes top billing.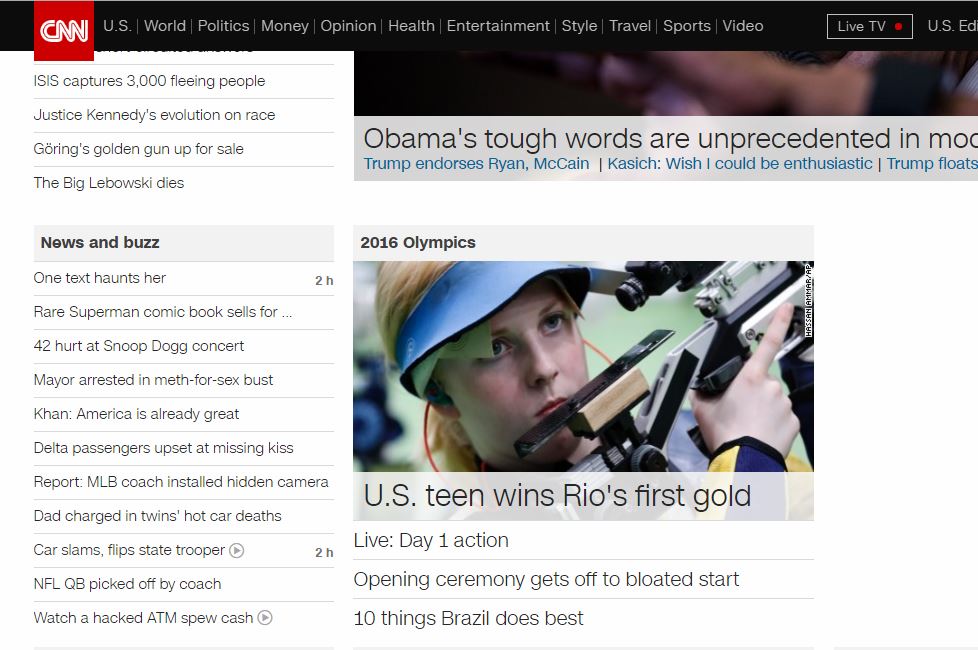 Fox and MSNBC? Medal? What Medal?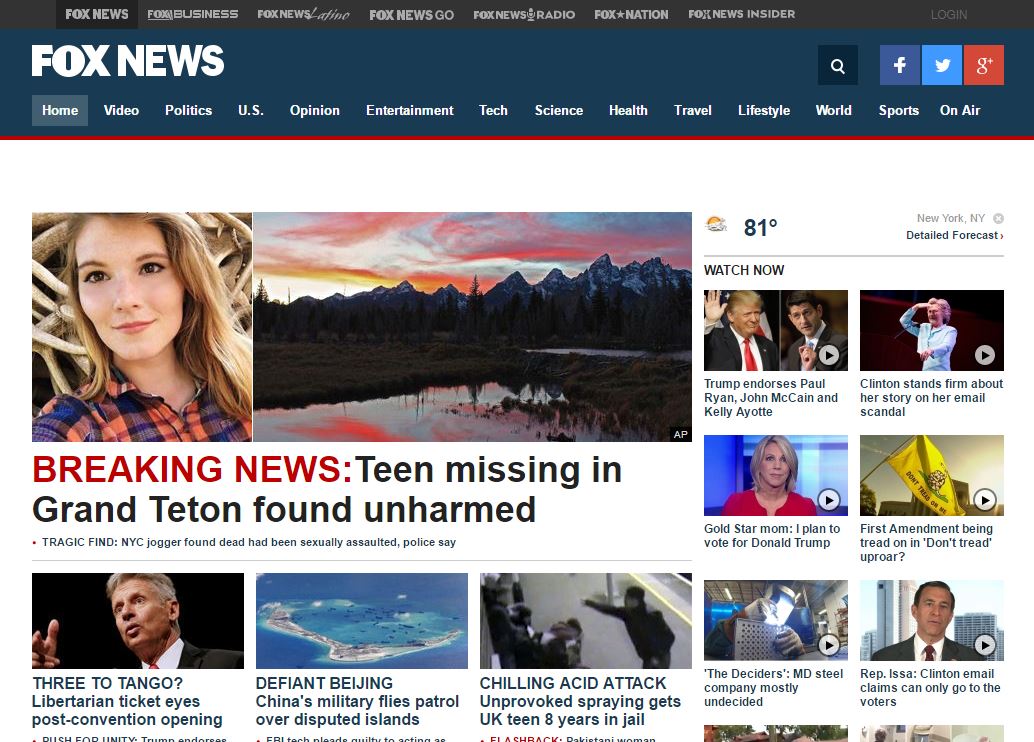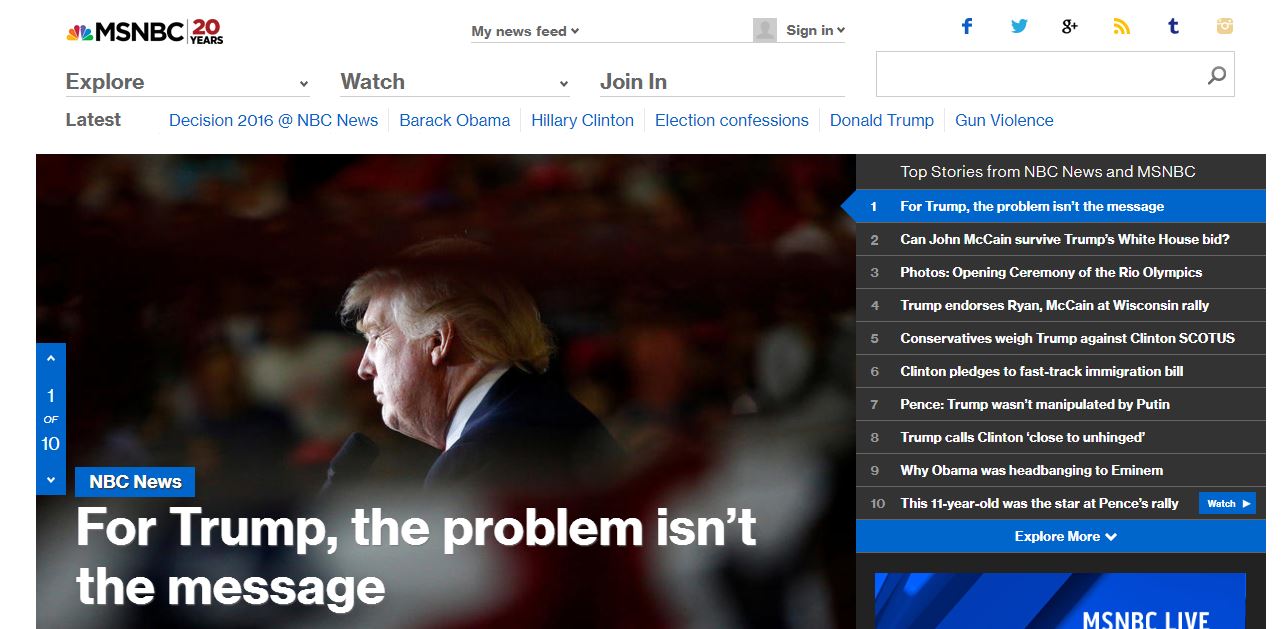 smh