---
A reminder: Who needs guns in church?
Federal authorities are accusing a Dearborn Heights man of supporting Islamic State extremists and planning to "shoot up" a Detroit church.Khalil Abu-Rayyan, 21, hasn't been charged with terrorism-related crimes but faces federal charges of illegally having a firearm while using a controlled substance.But a complaint unsealed Thursday in U.S. District Court reveals the FBI has been investigating him since May "regarding increasingly violent threats he has made to others about committing acts of terror and martyrdom — including brutal acts against police officers, churchgoers and others — on behalf of the foreign terrorist organization Islamic State of Iraq and Levant."
Source: Feds: Dearborn Hts. man supports ISIS, planned attack
And I just quote from the criminal complaint: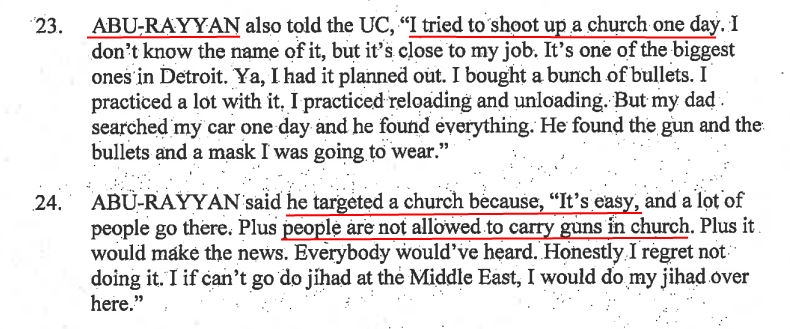 Church Carry is nothing new, in fact it dates back to Colonial Times.  But what amazes me is that a simple train of thought (Church +Lots of people + No guns = Mass Casualties) was easily understood by a wannabe Jihadist, but it is somehow a dark and complicated concept for many others who insist a House of Worship comes with a magical force field that will protect everybody from Evil.
It is a deadly belief.
Recommended Posts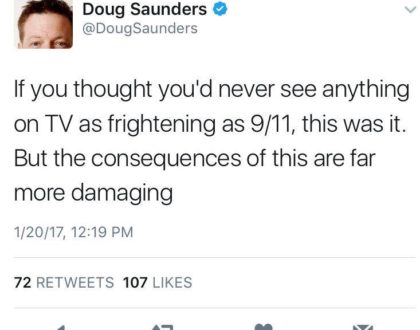 January 20, 2017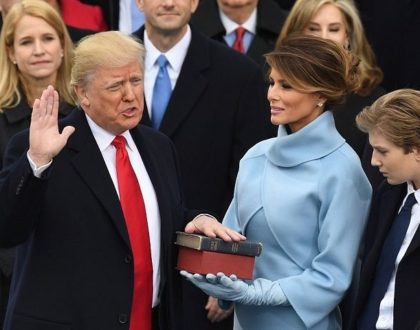 January 20, 2017