J'Ouvert is a Caribbean holiday.  In New York City, it is also a street festival.  In preparation for NYC's J'Ouvert, the NYPD put out this flyer.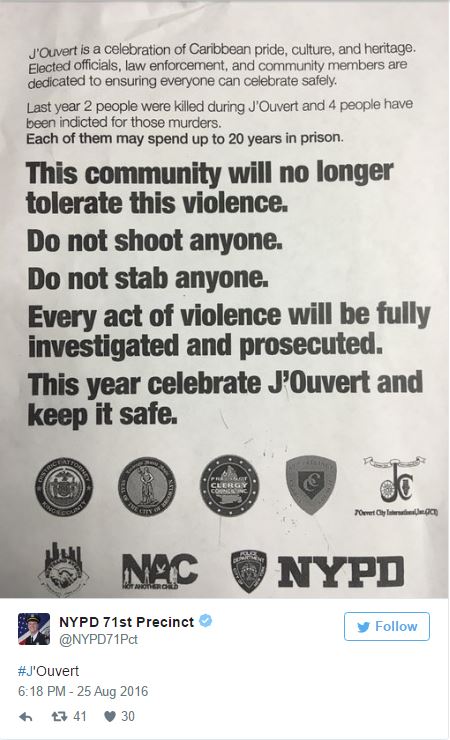 If you can't figure out what happened next, you are not a regular reader of this blog.
Four people were shot and two people were stabbed, leaving a total of two dead.  I guess you just can't trust criminals not to break the law, even if you tell them not to.
Maybe next time, the NYPD will put out their flyer in ALL CAPS.  I'm sure that will be more effective.