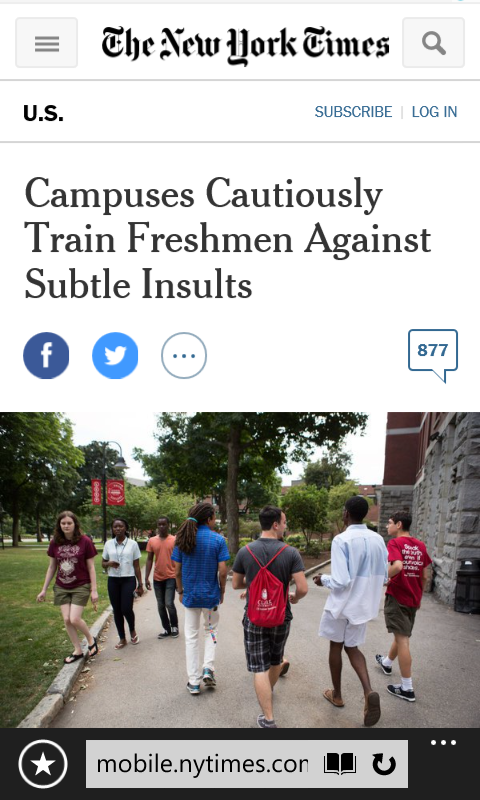 Don't you just love the Goodthink training? We must ensure that Thought-Crime does not happen at any cost, Newspeak is the answer.
"Don't you see that the whole aim of Newspeak is to narrow the range of thought? In the end we shall make thought-crime literally impossible, because there will be no words in which to express it." (1984. George Orwell.)
I say: Fuck subtle, insult big time. Troll like you were fishing for sharks. Make them suffer and roll around on their own mental feces. They are an insecure bunch, so help them perpetuate that feeling. Stupid should hurt.
Be a Thought-Criminal.