SAN BERNARDINO (CBSLA.com)  —  A new report from the Justice Department and the Police Foundation reveal many new, disturbing and dramatic details about the San Bernardino terror attack last December.
The report revealed that three mystery people tried to rush the two terrorists – but these heroes were gunned down.
Source: Disturbing, Dramatic New Details Emerge About San Bernardino Terror Attack « CBS Los Angeles
People trapped in the San Bernardino shooting followed the steps found in the Homeland Security's Active Shooter Response guide, but apparently the magic did not work.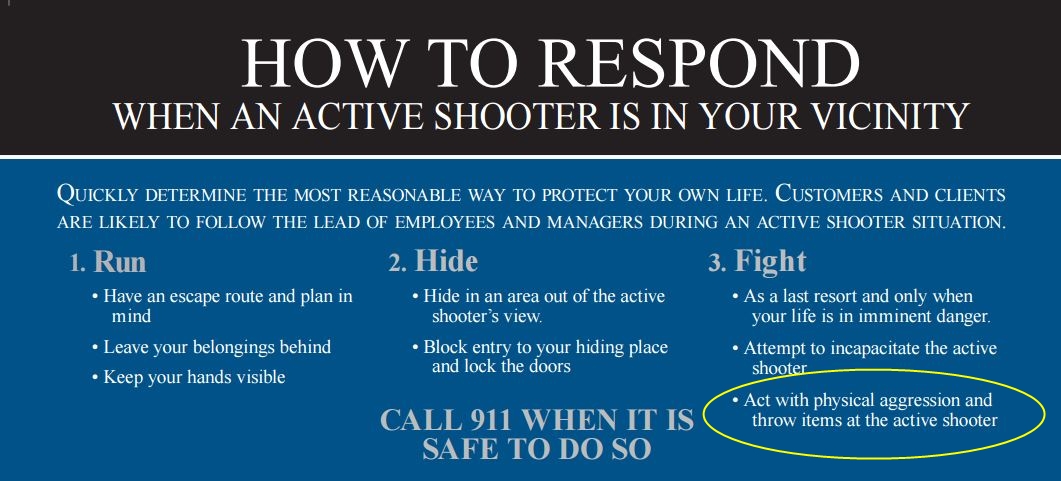 Until authorities, Federal and State figure out that tossing office supplies at people armed with rifles is demented and suicidal, we will not see a decrease in acts like this. The only thing you should throw at an active shooter is lead projectiles at speeds at least between 800 and 1,300 feet per second.