A Washington D.C. public school spokeswoman made a tweet about abolishing white men (image taken from Facebook).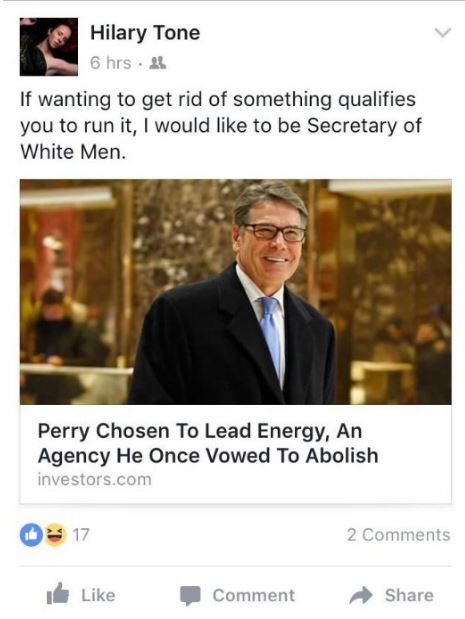 Another day, another progressive calling for the symbolic or actual genocide of white males.
Rather than roundly condemn this the way so many others have done, I want to ask some questions to white progressives like this:
If you had a son, would you love him?
If you had a son, would you want him to be successful?
If you had a son, how would you explain to him why you hate his gender?
See, this is the reason I have such a hard time with this type of SJW progressivism.  I have a son, he is almost three.  I want him to be successful.  I want him to be happy.  I want the best for him.  So what am I supposed to do when the left-of-center pop culture tells says that he is responsible for all the terrible things on earth because of his gender and the color of his skin, and that the world would be a better place if he just sat in the back of the bus for a while.
I don't get how progressives can be parents and hold these ideas and say they love their children.  If you hate straight white males, how do you love your sons?