Pretty well summarized by this meme: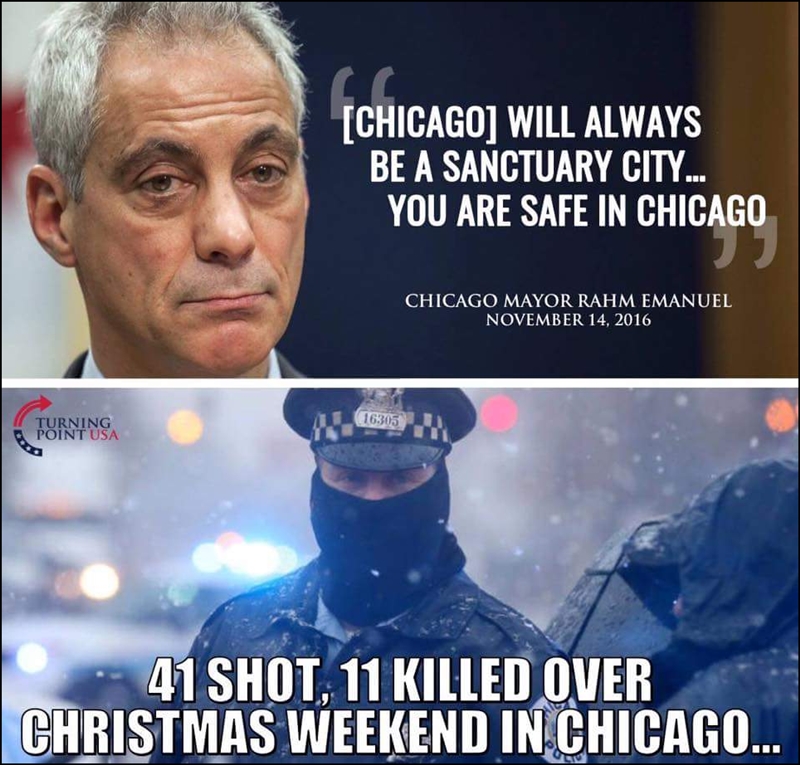 You wonder if Chicago is beyond help by now. Although the rest of Illinois is not under the brutal urban warfare, I wonder how long will it take to spread. In fact I am wondering how come it is not already going though other cities like Genghis Khan and Company.
I did a couple of collages from Moms and Brady to show that perhaps the problem is not only the gangs that are running selected parts of the cities, but the mindset of certain part of the populations that is over-represented in the halls of power of the city of Chicago. The stupidity of contradictions and misconceptions is killing people wholesale, but as long as the emotional investment in politics is not threatened, the lives of those in the rally bad areas of the Windy City can be allowed to be wasted.