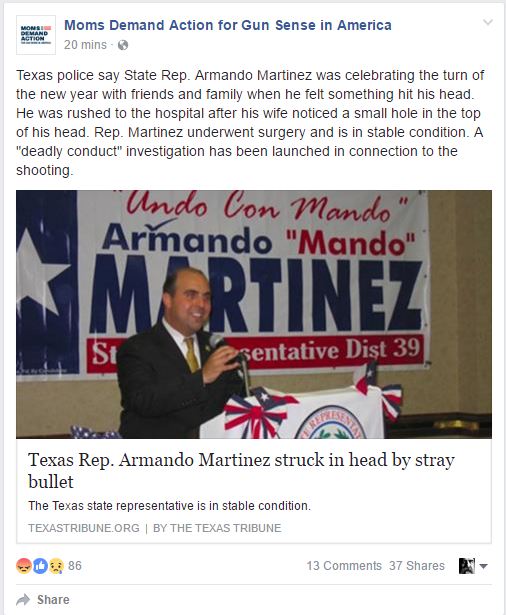 ZOMG! This is out of control! What happened?
"The bullet, it was a 223 long arm bullet, and from what we saw. If you're looking at the cranium, the bullet went straight down into the brain. So, a couple of millimeter more, and we wouldn't be having this conversation."
Source: State Rep. Armando Martinez Struck by Stray Bullet on New Years Eve | KFXV Fox Rio Grande Valley News
Huh?? Whiskey Tango Foxtrot?And no, it is not an error. Click on the link to see video of him saying exactly that and the wound created by the mysterious new caliber. I will leave the medical part about the bullet going straight into the bran and not causing damage to people who are proficient in such physiological/anatomical/medical matters.
I don't know what happened, but I have the strange feeling that Rep (D) Martinez might be exaggerating (lying) just a tad (his ass off) about the injury and what might have really happened. Just a hunch.
And can anybody direct me to where I can buy them 223 Long Arm rounds? And what firearm shoots it.