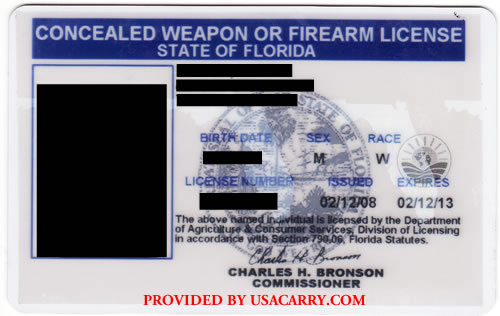 January 11, 2017 5:52 pm
Rep. Richard Hudson (R., N.C.) clarified on Wednesday that his national concealed carry reciprocity bill would apply to permits issued by states to non-residents. After Hudson introduced the Concealed Carry Reciprocity Act of 2017 last week, questions were raised about whether it would apply to permits issued by some states to non-residents. In an interview with the Free Beacon, Hudson confirmed that permits issued by any state to residents or non-residents would have to be recognized by all other states under his legislation.
"My legislative intent is to ensure a non-resident carry permit is recognized, and I've confirmed this with legislative counsel and Judiciary Committee staff," Hudson said.
Source: National Reciprocity Bill Will Apply to Non-Resident Gun Carry Permits
This is not only nuclear but terraforming. If passed, all the efforts by Michael Bloomberg to keep New York City "under control" (read, depending o the graces of the authority) will become sand in a hurricane. Same for Chicago and selected locations in California. Citizens of those places can get a CWP from Florida or Utah or wherever they issue out-of-state licenses and be able to defend themselves.
I am sure that the respective states will throw in some wrenches such as firearms identification cards like in Illinois and maybe some other restrictions that will need to be fought at state legislature and court level. But they Opposition does not have the impulse for that it once had.
Now, don't get mad if the Non-Resident reciprocity gets tossed out and we get Plain Jane Reciprocity. Sometimes deals need to be made and we cannot let Perfect be the enemy of Damned Good. But keep fingers crossed for it anyway as it could be the crack in the dam for those Freedom-less states.