Pepper spraying the Elderly seems to be an accepted tactic because, the worse kind of Nazi is the Old Nazi, right?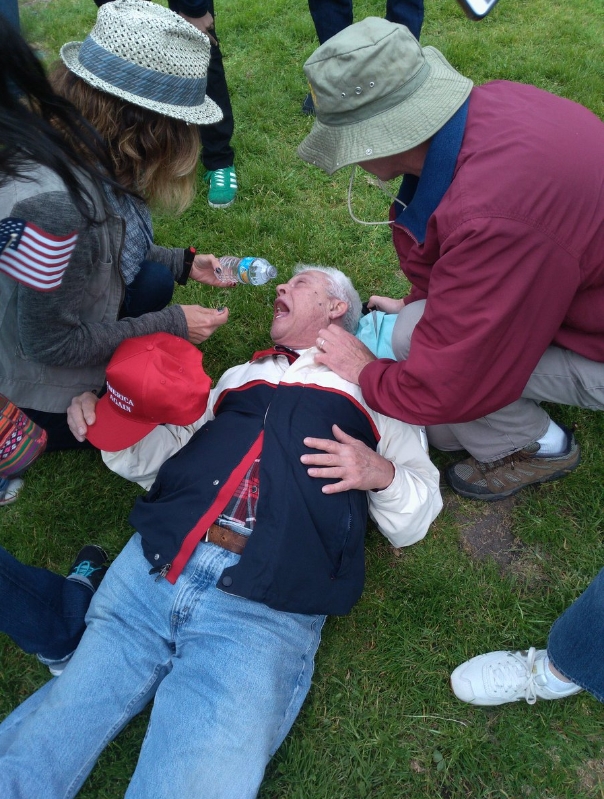 This is the Opposition's doing: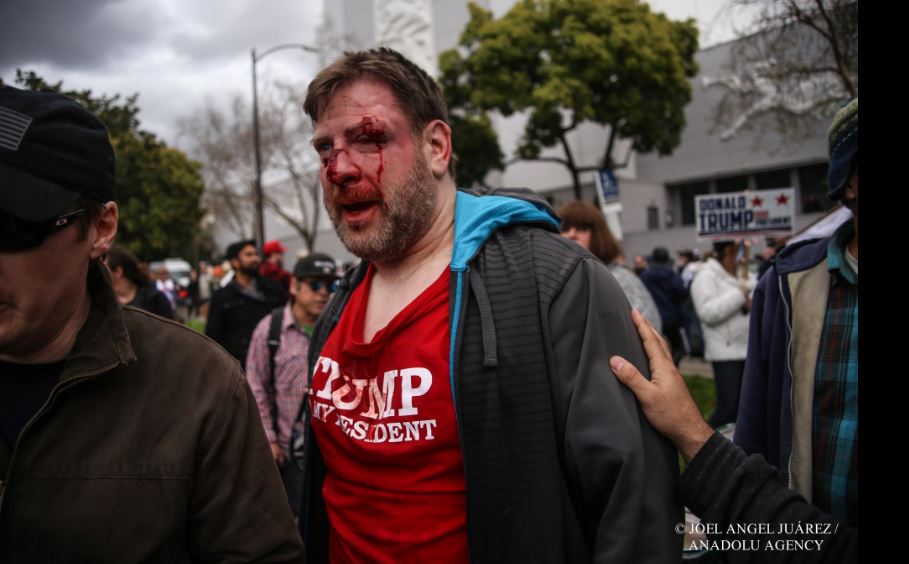 And utmost respect for the Bill of Rights is what gives them the right to burn the flag and we would hope they respect Freedom of Speech:
Oh well, never mind.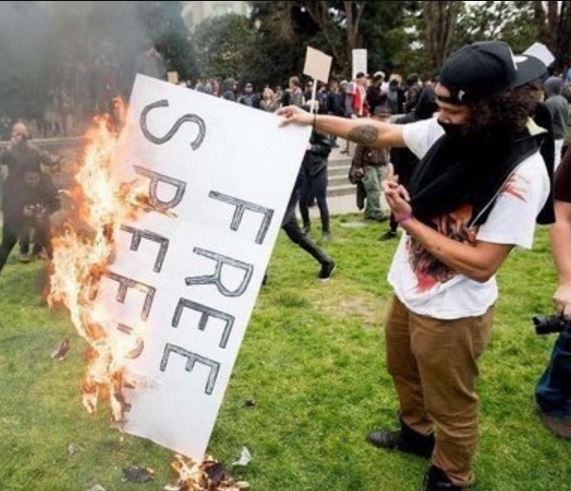 And at least somebody decided not to play victim even though he got arrested.
By far the best thing that happend. #Berkeley pic.twitter.com/nR5DoMlKrP

— MAGA shopper (@MAGA_shopper) March 5, 2017

If the video does not show, click on the link.
And it is not fun when the bunny hits back: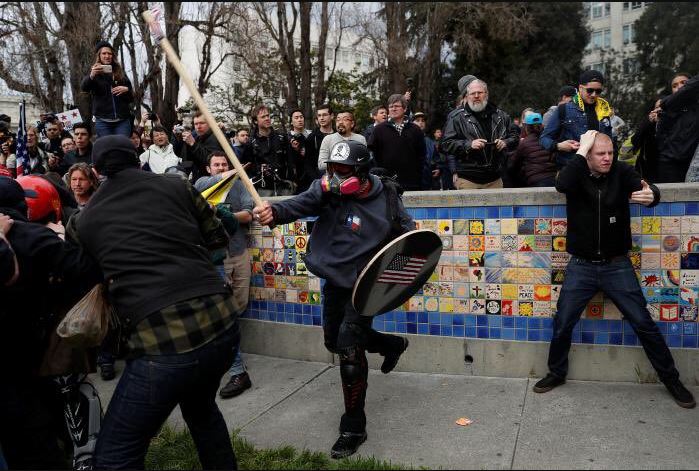 This Antifa person (I can't figure out gender) got pepper sprayed. Is that his/her umbrella?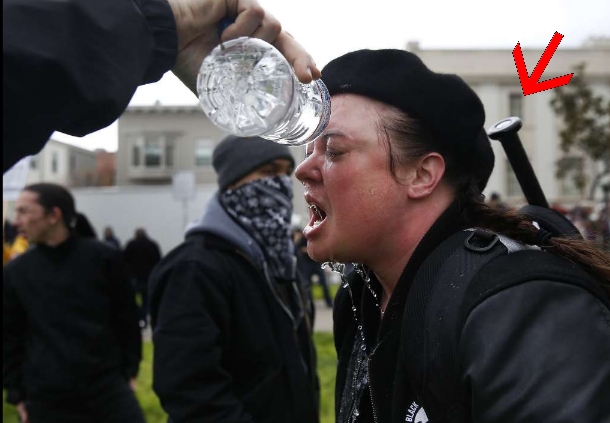 Remember the previous post about Antifa's weapons?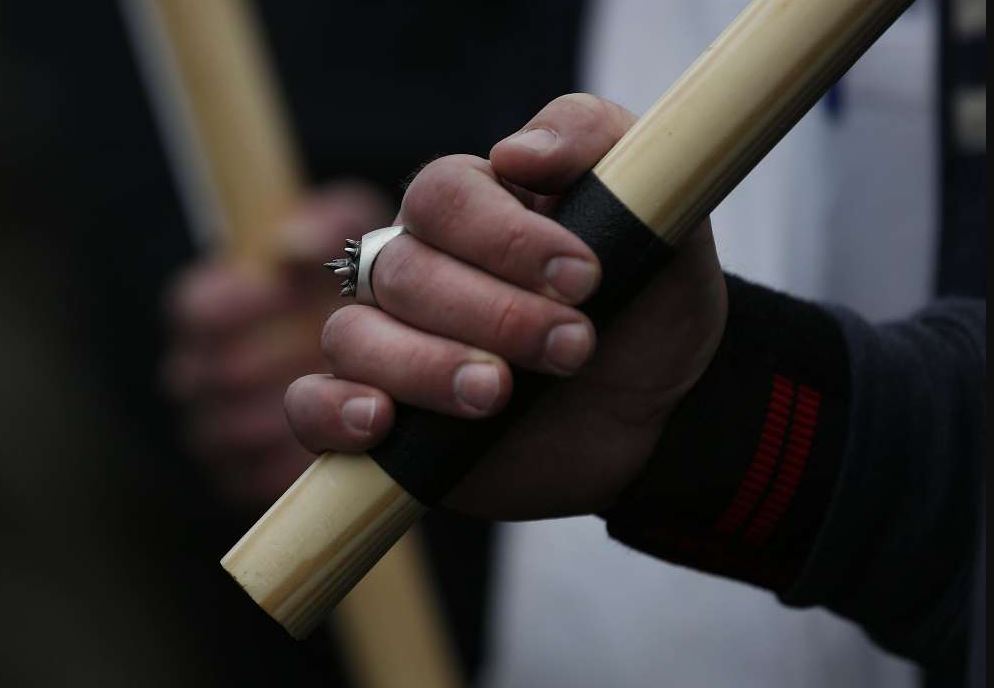 Antifa guy gets a notification of dissent: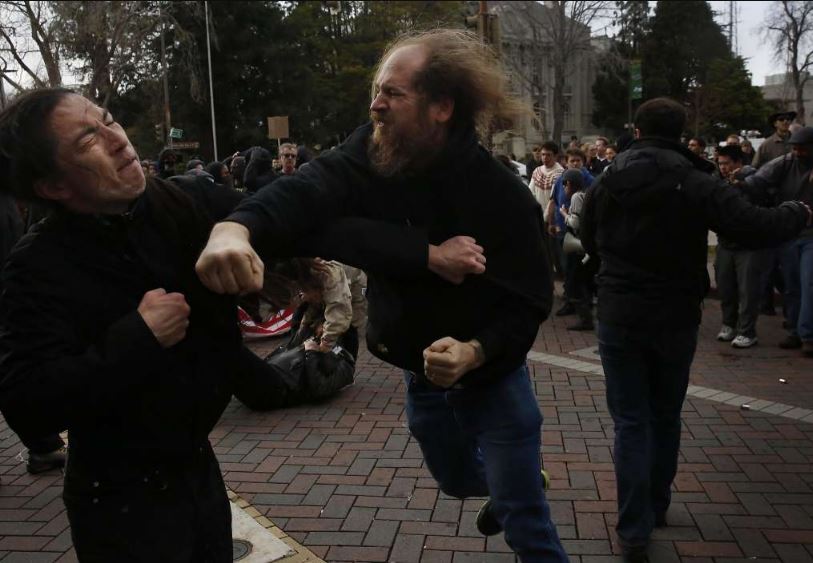 Pepper Sprayed Antifa guy gets treatment…. No, I am not gonna say it.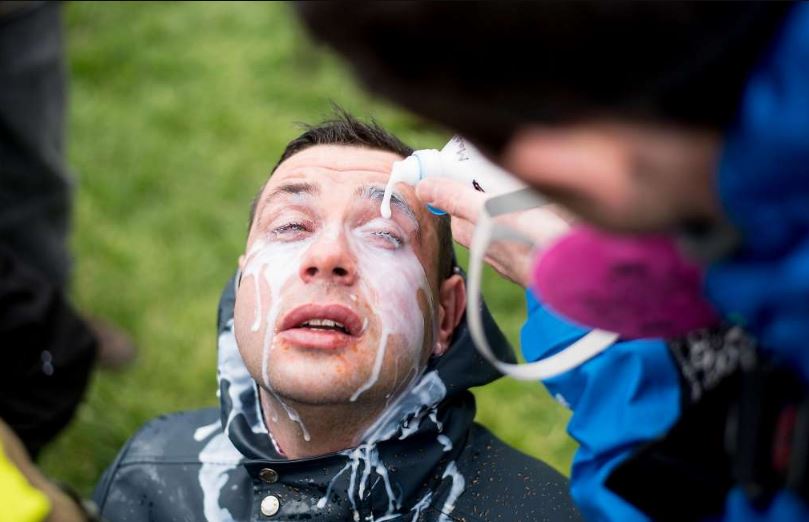 And if this does not tell you all you need to know about the Left and Antifa, I can't figure out what else to tell you: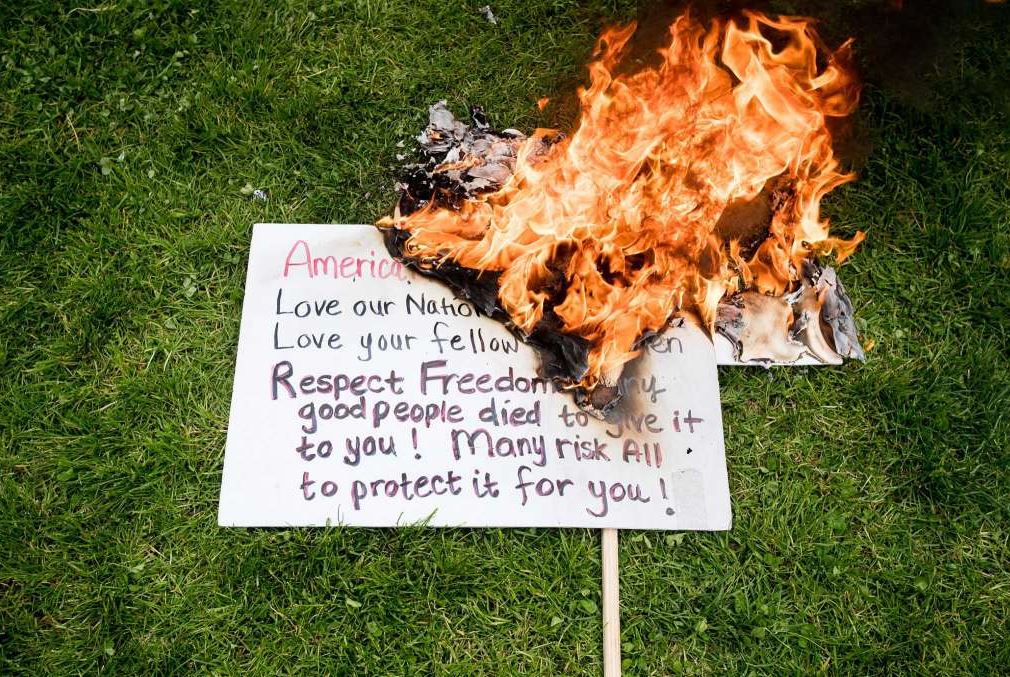 Most of pics were from the San Francisco Gate  which initially titled the article Scattered fist fights break out at pro-Trump rally in Berkeley.