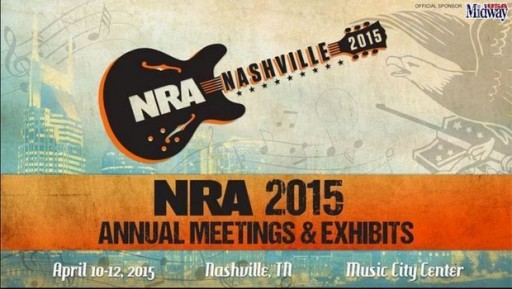 We place Nashville up there with Houston as a convention city, and the attendance numbers reflect that. There were 78,865 attendees at this year's meeting! How's that compare to previous years? The record is still Houston, Texas in 2013, with a total attendance of 86,228. That was the meeting right after Sandy Hook, when the blame and shame machine was running full tilt against the American gun owner. Last year's figure in Indianapolis was 75,267. Nashville this year was the second highest attendance figure in NRA's history.
via NRA Attendance Figures for Nashville 2015 | Shall Not Be Questioned.
78,865 non-bused, out-of-pocket-paying-for-all-expenses citizens who went to Nashville to enjoy themselves in peace. And I doubt you will see this given much relevance (if any) in the MSM.
Now we need the crime figures for the weekend. I have not heard of any mass shootings or crazy drunk people shooting bottles in bars and whatnots.