I just finished fixing what will be my last batch of Chili in in this house or Florida for that matter.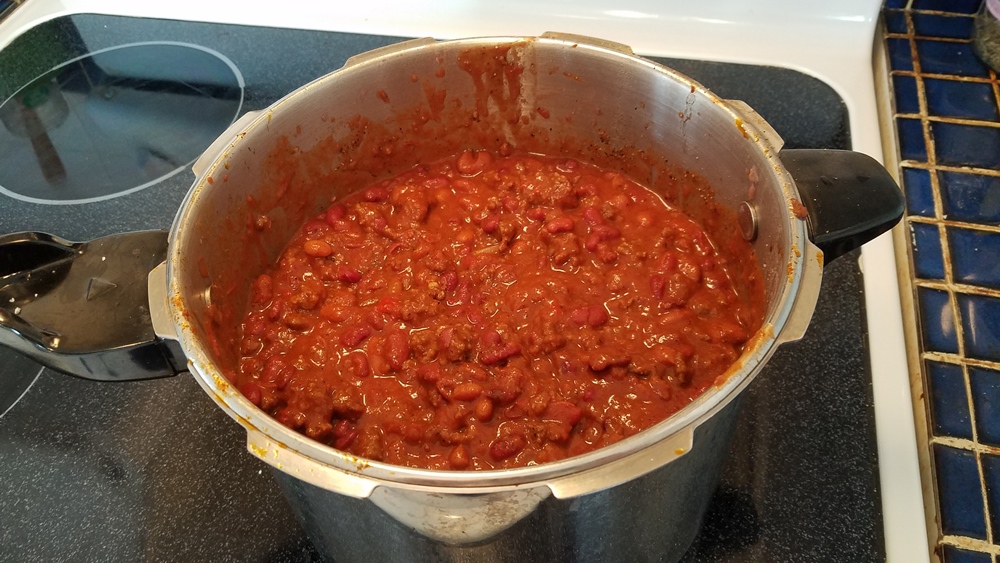 Yes, it is a lot, but with all the stuff being packed, we have to rely on food that can be frozen and then reheated in the microwave rather than do the usual elaborate cooking.
I am not a very sentimental man, but after living in the same location for over two decades and then having to move, you start to find out you are about to deal with a lot of "last time" things.
I just know that the "last thing" that will tug at my heart the most will be the last look at the lake from our back porch: the view that got us to buy the house in the first place.
And then, it will time to go away, never come back and begin away a thousand miles away with the missus at my side,  a smile on my face and hope in my soul. This place and times relegated to memories.
"The soil of a man's heart is stonier, Louis. A man grows what he can, and he tends it.
Stephen King