In a continuing trend, COVID-19 numbers dropped again across Tennessee, according to the latest numbers from the state.

Last week, the state averaged 157 new coronavirus cases per day, a 43% decrease from the previous seven days, according to the data.

Earlier this year, during the peak of the omicron variant, Tennessee was averaging more than 18,000 new cases in a week.

Davidson County case numbers also saw a decline, with an average of about 36 new case last week from the 52 the week prior.

Positivity rates on tests dropped from 4.2% to 3.7% last week in Davidson County, continuing a decline since early January when the rate was nearly 42%.
COVID-19 cases continue to drop across Tennessee, Davidson County (tennessean.com)
Unimpossible! The Settled Science told us that if we were not jabbed quarterly and had our mask stapled to our faces 24/7, we would all gonna die!
So, we were all lied to? /sarcasm>
Have no fear, just in time for Easter, Mini Mengele is back with a new variant.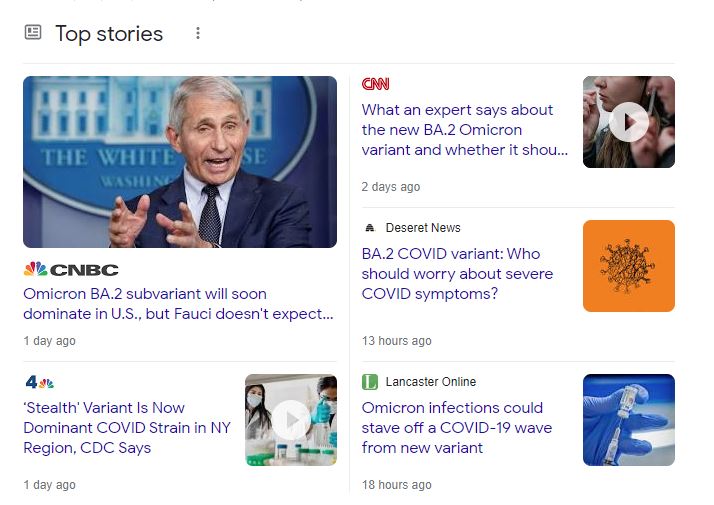 I don't think this new crop of fear will garner much paranoid behavior save from the already converted to the Cult of COVID (Reformed for masks). I believe we will be seeing Fauxci competing in Danci with the Stars in about 3 or 4 years before hopefully ending up in prison.