No, not a bad joke about your Significant Other.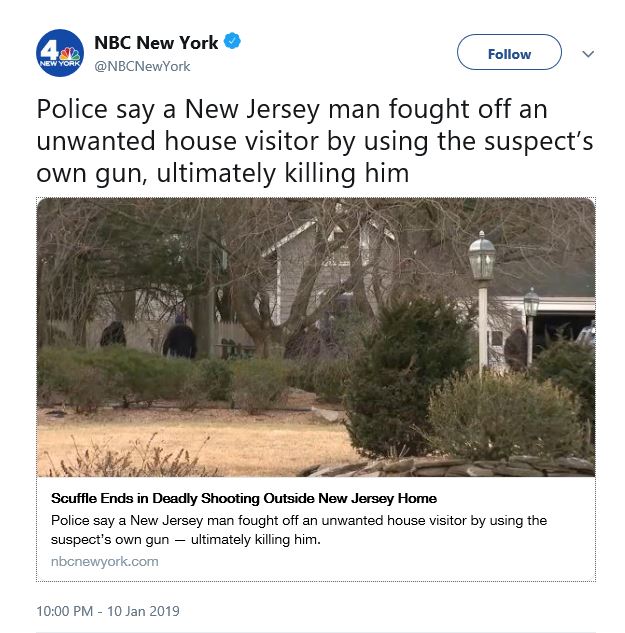 The intruder allegedly arrived at the residence brandishing a semi-automatic handgun and a fight erupted with the man who lives at the home….Police say that during the altercation the resident was able to get control of the gun and fired — hitting 29-year-old Terrence Coulanges, of Old Bridge, who died later at an area trauma center.
Scuffle Ends in Deadly Shooting Outside New Jersey Home
What is with the use of stupid euphemisms? I do not care who he is: If a person goes to somebody's noise waving a gun and looking for trouble, they are NOT visitors, unwanted or otherwise. What was the stations thinking? Not to hurt the guy's feelings? He is done having them!
Oy coño!
Hat Tip Keith G.