The Facebook page is called "Hunt the Trophy Hunters" and they are not being subtle about it.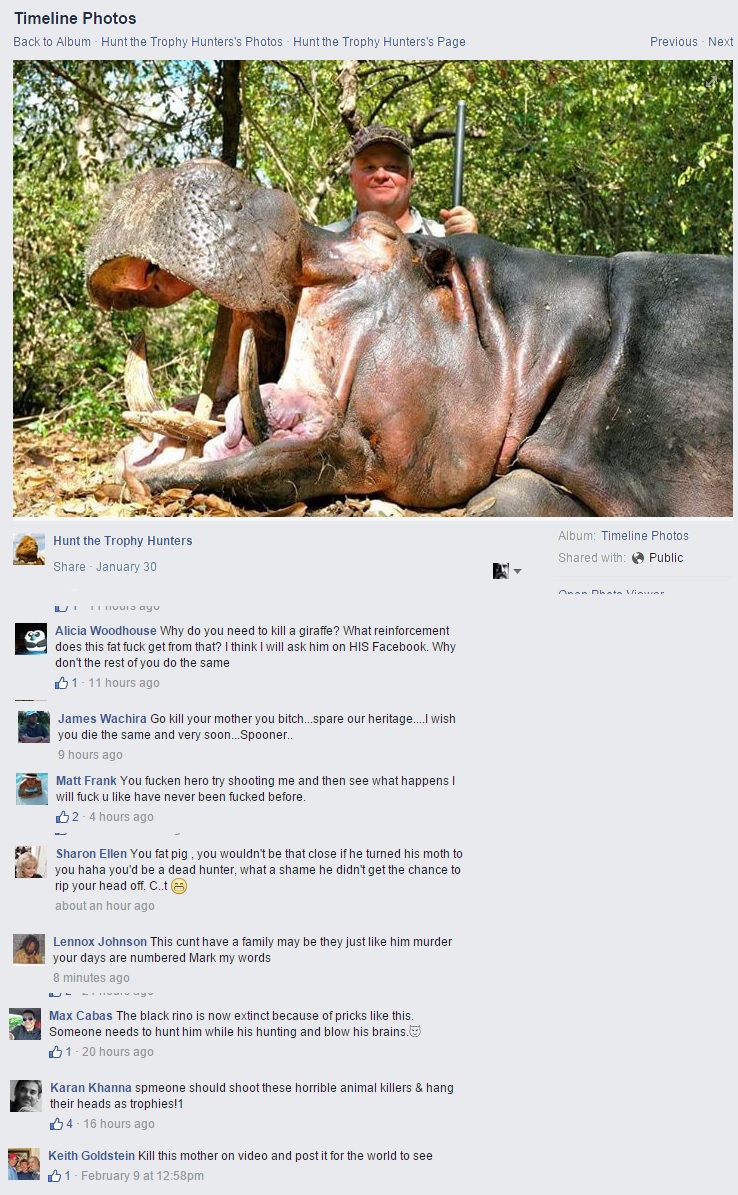 And I still like them better than CSGV. I did however report them to Facebook imagining that anybody who is that vociferous in asking a human life to be snuffed should not be part of the clean and polished culture that Facebook touts to have, right?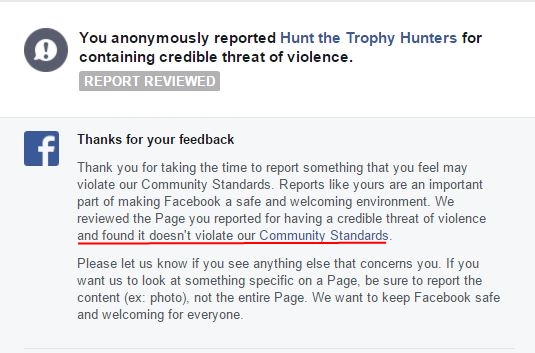 Damn! What kind of evil deed must you do to get banned in Facebook? Oh yes, legally trade guns among free citizens, now that shit is scary.