Once again, here is the video.
One of the things in south Florida is that many homes have doors that open outward, so the concept of kicking in a door is laughable and impossible. Rather than one point of support at the lock, you have a full frame embossed in the structure making the resistance against kicks, rams, etc.
There is one drawback: the lock latch are exposed. But the solution is simple and not expensive: A latch guard plate.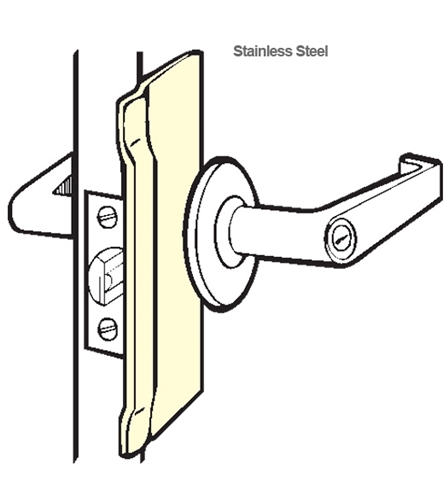 There are variations on the theme and length for business and home.  The other complain I heard was that the hinges are exposed and can be taken out, something I have not heard ever happening but in the movies. But if you are paranoid enough, you can pin the pin and make sure it takes death and an anvil to remove it.
I have seen police serving a search warrant on a home with an out-opening door and using a Halligan bar. It took them a lot of time and made a racket which is the point if you are considering a Home Invasion response: Warning of people coming in and time enough to implement a defense.
And yes, with the proper amount of power tools, an out-opening door can be defeated, but I doubt your average Home Invader is carrying a van full of Makita to go ron your TV and laptop.
Security has to be done in layers, not one system alone does the trick. Motion Sensor lights, surveillance camera also with motion sensor warning alarms, out-opening doors and even the family chihuahua on meth are  layers that the bad guys need to defeat to reach you and our family. It may happen, but chances are you will be ready to apply the last layer of defense and that can get very final for them.