Keeping an eye on the smoker's temperature.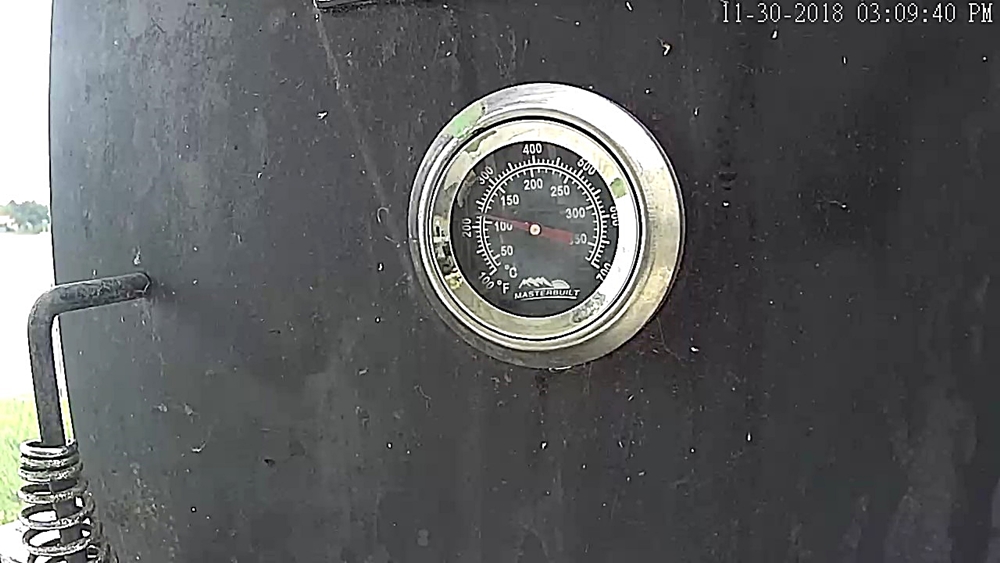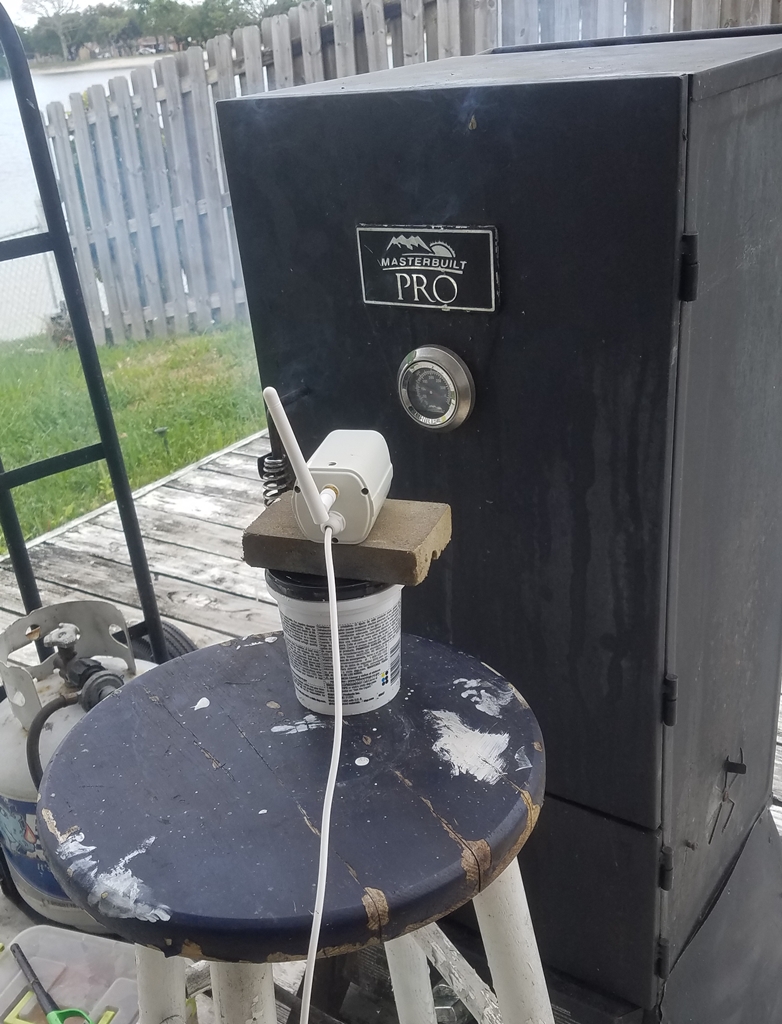 Hey, I don't have one of them fancy Bluetooth  thermometers with Smart Phone capabilities. And since I am still have not nailed this cam down in its final location, I figured, why not?
And I do believe a new camera is cheaper than one of those Hi Tech thermometers. Something to consider.