These congress "people" are demanding ICE to be abolished.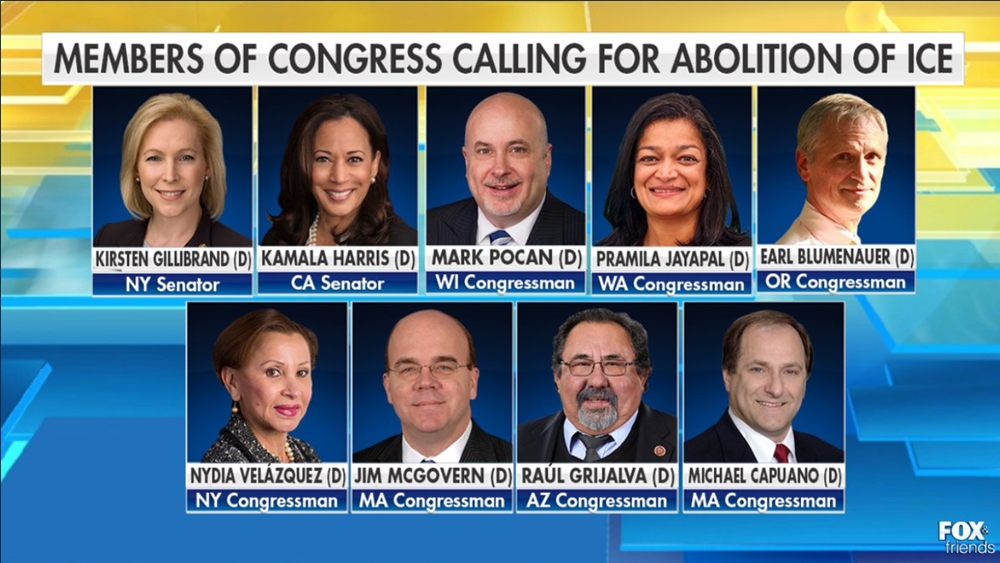 These "honorable" members of Congress are actually demanding that our border be unprotected and that anybody can just walk in our country.
Maybe instead of keep investigating if there is even a hint of collusion between Russia and the President, we should maybe be investigating if these nine idiots are being paid by the Mexican Drug Cartels who would benefit from an ICE-free America.