Saw this in another Wally World yesterday.  You can tell you are in the South because they ask you nicely.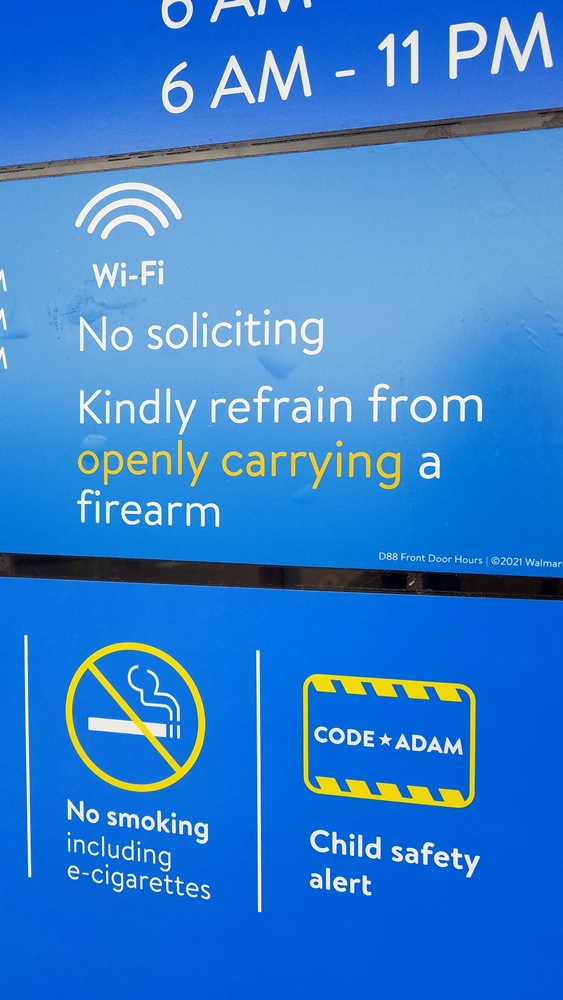 I guess being Winter and all makes for the lack of people OC'ing. It is a huge relief not having to be constantly worried about accidentally displaying your weapon and it is even nice to try on upper body garments without having to hide in a change room.
And still, I won't make OC my EDC system.