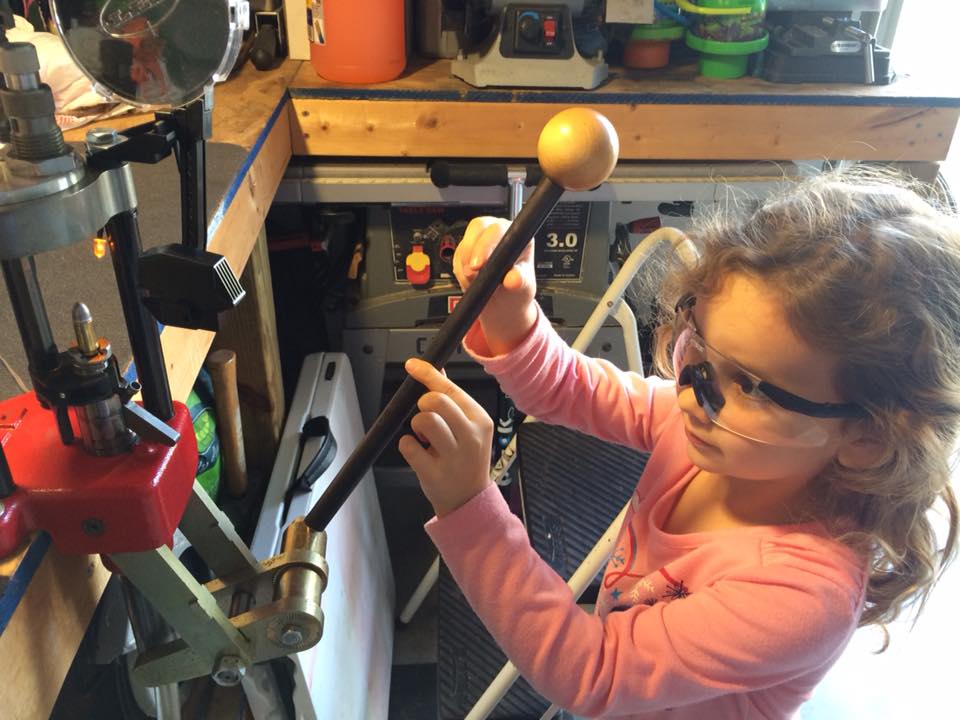 This cutie is the daughter of a dear friend of mine and fellow IDPA shooter. Being a responsible parent means to teach your kids ammo does not grow in the fields of amber wheat for free but must be carefully crafted for consumption.
She is loading her own special formula of AK 47 rounds:
3.0 gr VV N320
125 gr .357″ LRN bullet
Seated to 1.145″ OAL on necked up 45-70 cases.
Remington 5-1/2 primer
Start them young!
PS: In case you do not reload/handload, the formula above is complete BS. You never try what some unknown idiot in the interwebs says is a good formula unless you have hot desire of picking pieces of gun out of your face and hands..
Follow the damned reloading manuals, they are there for a reason.