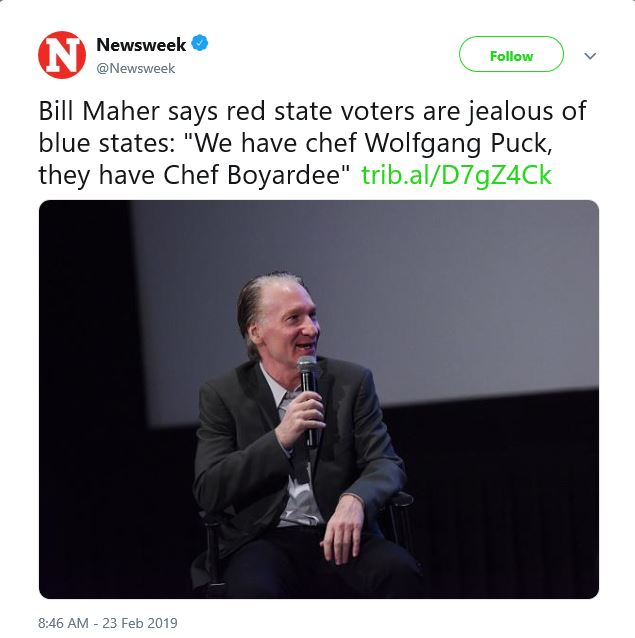 Ettore Boiardi who we knows as Chef Boyardee has an interesting story: Born in Italy in 1897, he came legally to the US when he was 16. He was a chef for the Plaza Hotel in NYC, cooked for a president, opened his own restaurant and went on to produce the canned meals we all know him for. He also fed troops in both WWII and Korea with the same canned food.  Basically Chef Boyardee not only supported our troops but fed unknown millions with cheap nutritious meals that all people could afford.
Wolfgan Puck? Great chef serving the rich in Los Angeles.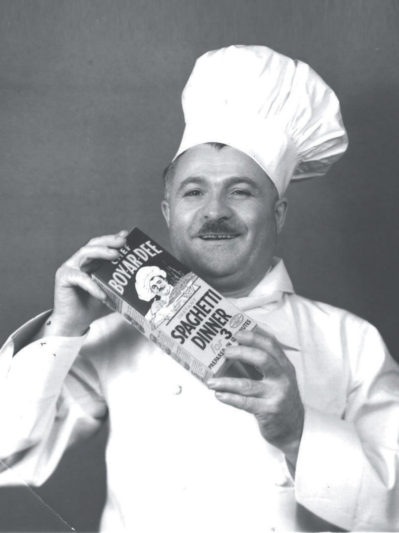 I am sticking with the paisano. Bill can continue kissing the asses of the Elites.