I saw this posted in Facebook and I could not believe it. I went to Twitter and I made my own screen capture and I still do not believe it.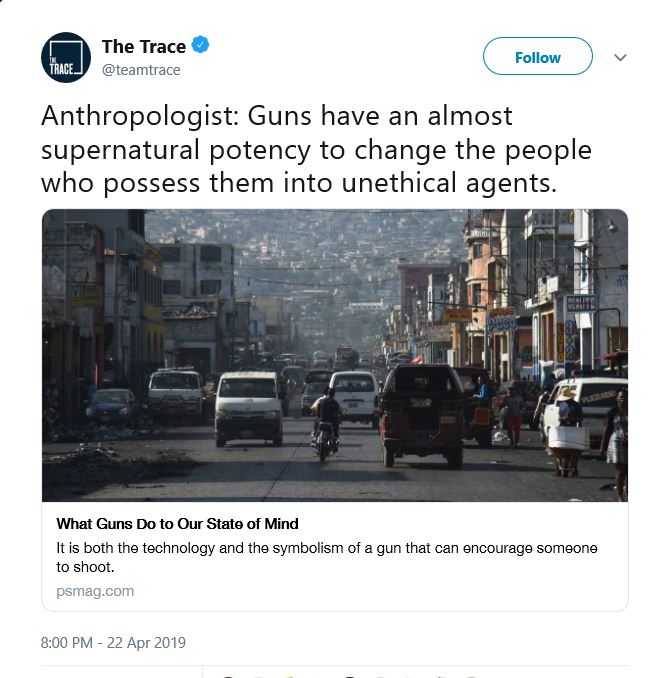 This is recycling from back in the Clinton years. Back then there was not a "scientific" study to back up the idea that simple mortals, paragons of nice and virtue would become rabid killers of orphans and babies the second they touched a gun. I guess the best equivalence of touching a gun I can give you is this scene from the movie Heavy Metal when the witness plays with the Loc-Nar (green marble thing). Go to directly to 1:24 if it does not cue.
This will probably sink on the weight of its own stupidity as its predecessor did 30 years ago.