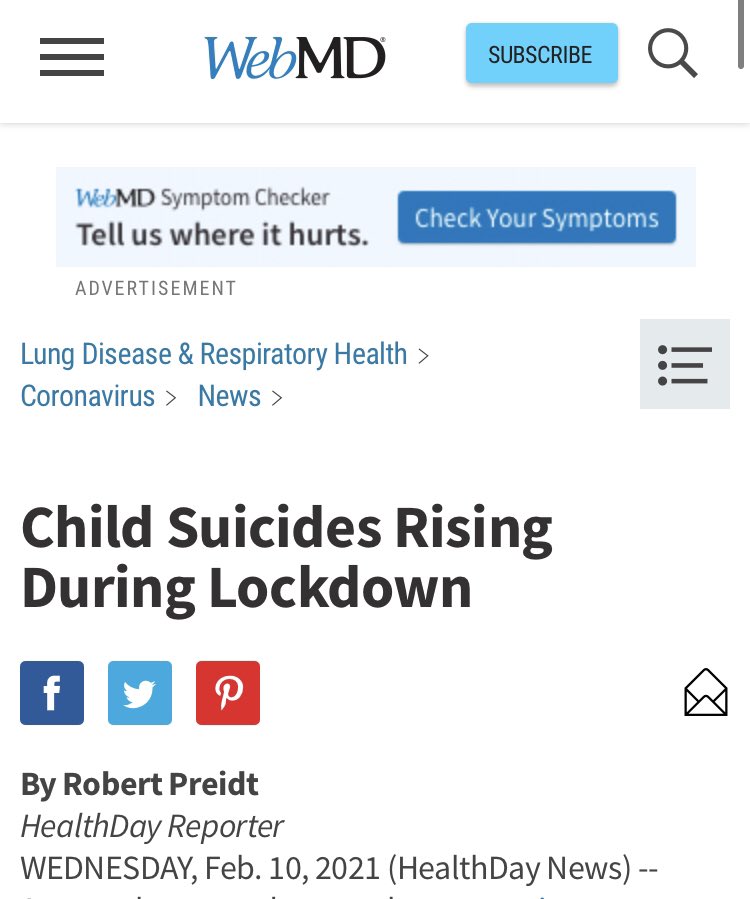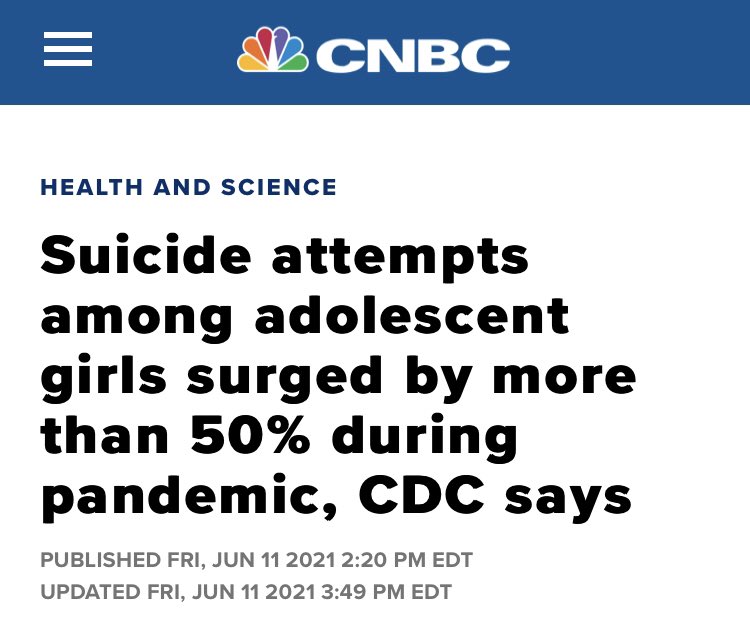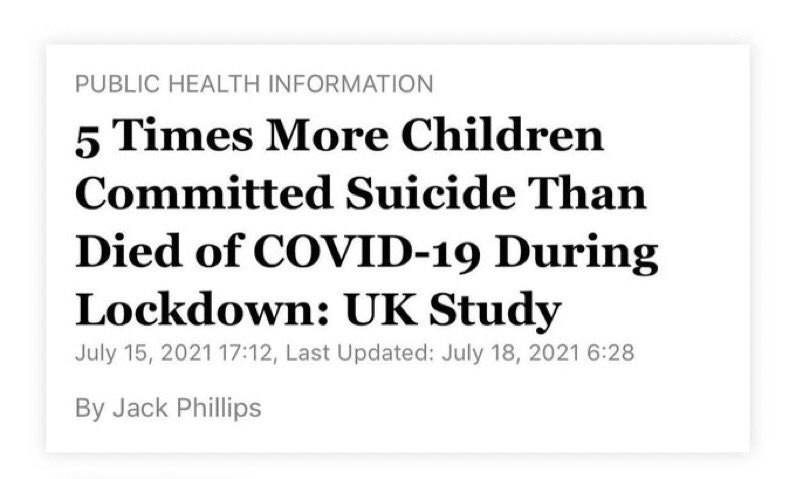 I am so angry I cannot see straight.
The emotional distress put on innocent people, especially children, with the lockdowns is a crime against humanity.
If we were a serous country, everyone who argued for lockdowns after the first 15 days to slow the spread should be put to the wall.
A nation of cowardly adults who could work from home and scared of a bad case of the flu utterly destroyed a generation of children.
In a just world they should pay the price for that.