I have no love for Mayor Pete Buttigieg.
He's a less inspiring than a pair of Old Navy khakis and a beige, third-generation Ford Taurus.
A friend of mine sent me this meme, and I love it: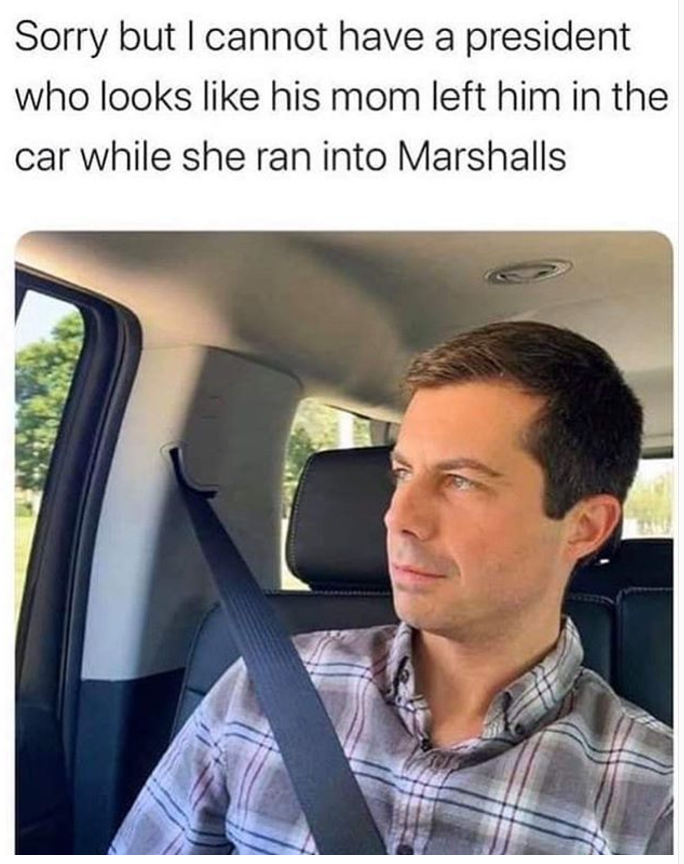 But last night, Mayor Pete reached deep down into his Macy's boyswear suit pants and found a pair, and fired a shot across Elisabeth Warren's bow that actually made me giggle.
WATCH: @ewarren hits @PeteButtigieg for holding fundraisers "in a wine cave full of crystals and served $900-a-bottle wine."

Buttigieg responds by saying Warren is creating "a purity that [she herself] cannot pass." #DemDebate #DemocraticDebate pic.twitter.com/YuKeZxpi9t

— Media Research Center (@theMRC) December 20, 2019
I am reminded of back in July when Congresswoman Tulsi Gabbard snuck up behind Kamala Harris and slit her throat like a fucking mob boss.  From that moment on Harris hemorrhaged support and finally bled out and died in December.
Buttigieg isn't wrong.  It's hard for her to reconcile her anti-wealthy, "eat the rich," populist/socialist rhetoric when she was the second wealthiest person on that stage, and the wealthiest of the serious candidates.
(Warren: $12 Mil, Biden: $9 Mil, Sanders: $2.5 Mil, Yang: $1 Mil)
"Rich people in smoke-filled rooms" describes the Ivy League high dollar lawyer world Warren and her husband live in.  Warren's holiday cocktail parties with friends and neighbors have a higher average net worth than Mayor Pete's most exclusive fundraisers.
The best part was the reaction from the audience in support of Buttigieg's barb.
The look on Warren's face at that moment is priceless.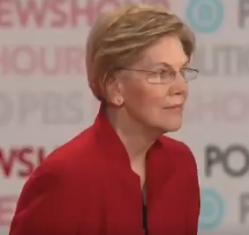 I know that look.  I've made it myself.  It's happened when I've cut myself badly on something really, really sharp (like a deli slicer) and I see the blood gushing but it hasn't started hurting yet, and my brain goes "fuck, this is going to be really painful in a just a second, and we might need to go to the hospital."
Warren thought that after Kamala went down, she was going to be the candidate entitled to identity politics front runner status.  I don't think she expected the Boy Wonder to take her out to the cheers and jeers of the crowd, like spectators at the Colosseum watching the coup de grace of a gladiator.
I think from this point on, Warren is going to exsanguinate like Harris.
I still don't want Mayor Pete to become President Pete, I'm just surprised he had this in him.