One of our readers posted the link to the Improvised Munitions Handbook I keep in the Library and got himself a 24 hour stay in Facebook Jail.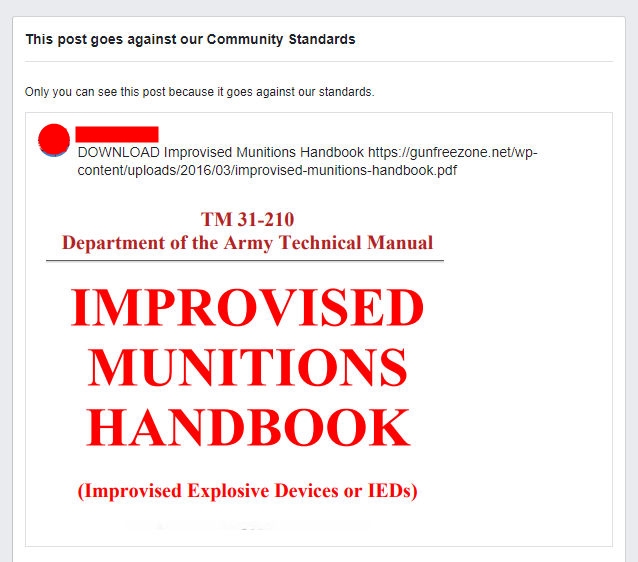 Do we need a GoFundMe thing to get his bail going?
I just posted the link in my personal FB account… waiting to see if the FB cops show up.