Connersville Police Chief David Counceller is making the interweb  rounds for his negligent discharge involving a drawstring. I am not gonna pontificate and say it would not happen to me because I never even thought about the darn drawstring to begin with, but it is what happens before the ND that shows Chief Counceller may have not been taking the Four Rule seriously enough.
The following pics show him manipulating a .380 semi automatic that apparently he wanted to purchase…..
Is that a finger inside the trigger guard?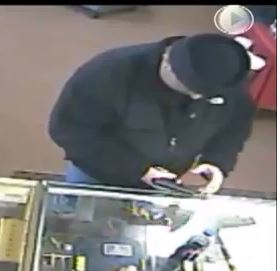 Well tarnation! It is a finger inside the trigger guard!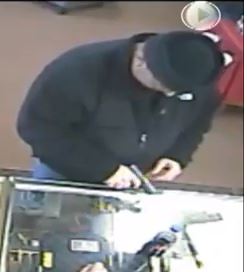 Hey! Whiskey Tang Foxtrot, Dude!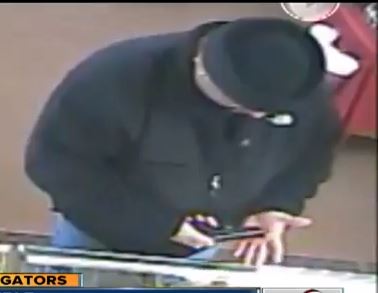 That is TWO MAJOR VIOLATIONS right there.
Here's the video. I think that also his holster was not the best one, but I am having trouble with the picture definition. There is a definite cant towards the outside of the body.
Gun Safety: The moment we don't respect it, it bites you in the ass. In his case, the leg.
Be safe people, be safe.