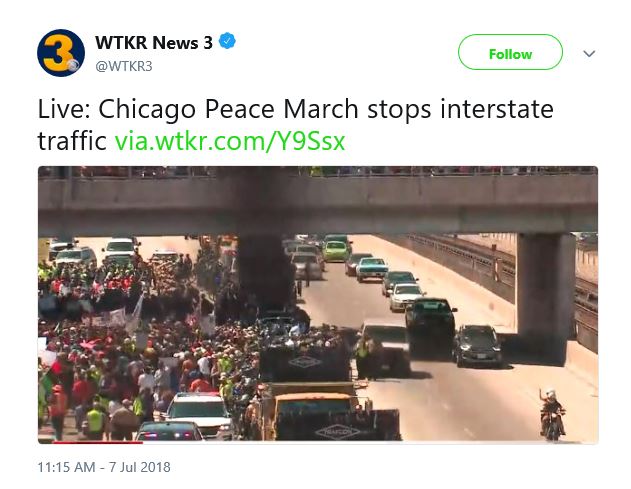 This is a Peace (read gun control) March headed by Jesse (Looking for Political Resurrection) Jackson and  Father Michael (Cuckoo) Pfleger. Allegedly they are protesting Chicago's gun violence.
My question is, why are they in a highway? Much gun killing done then, Kemo Sabe? Why aren't day marching for the peace in the neighborhoods most affected by this violence they protest?
It makes as much sense as protesting against High cholesterol in the parking lot of the Miami Seaquarium. But we know the real reason: not one of the "leaders have the balls to actually go where the violence is located and risk getting a bullet for their efforts.