PJ Nilaja Patterson, 43, is accused of animal cruelty over killing an iguana. But the 6-foot-3, 165-pound man argues that he was in fear for his life — and that the 3-foot green iguana was the first to resort to violence during their horrific encounter in Lake Worth Beach.

"The vicious animal got the best of Patterson and savagely bit his right arm," say Patterson's lawyers. The man went to the hospital and got 22 staples to close the wound caused by the "wild beast."

Patterson's tussle with the invasive reptile is thought to be the first time anyone has pursued a stand-your-ground claim over a deadly confrontation with an iguana. 
He killed an iguana and got arrested. Now he's claiming a 'stand your ground' defense. (yahoo.com)
You guys know iguanas drop by my backyard fence now and again, enough times that I have give them names and taken plenty of pics. In all my years here in South Florida, I have to admit I have never seen, read or heard of a case of a rampaging iguana attacking anybody or anything other than fruits. So my question is, what did this guy do to piss off the iguana so much it had to defend itself.  My experience with iguanas, no matter the size is that they take off if you as so much start to approach them.
And a 3 foot iguana is a baby, specially compared with dear old Orangy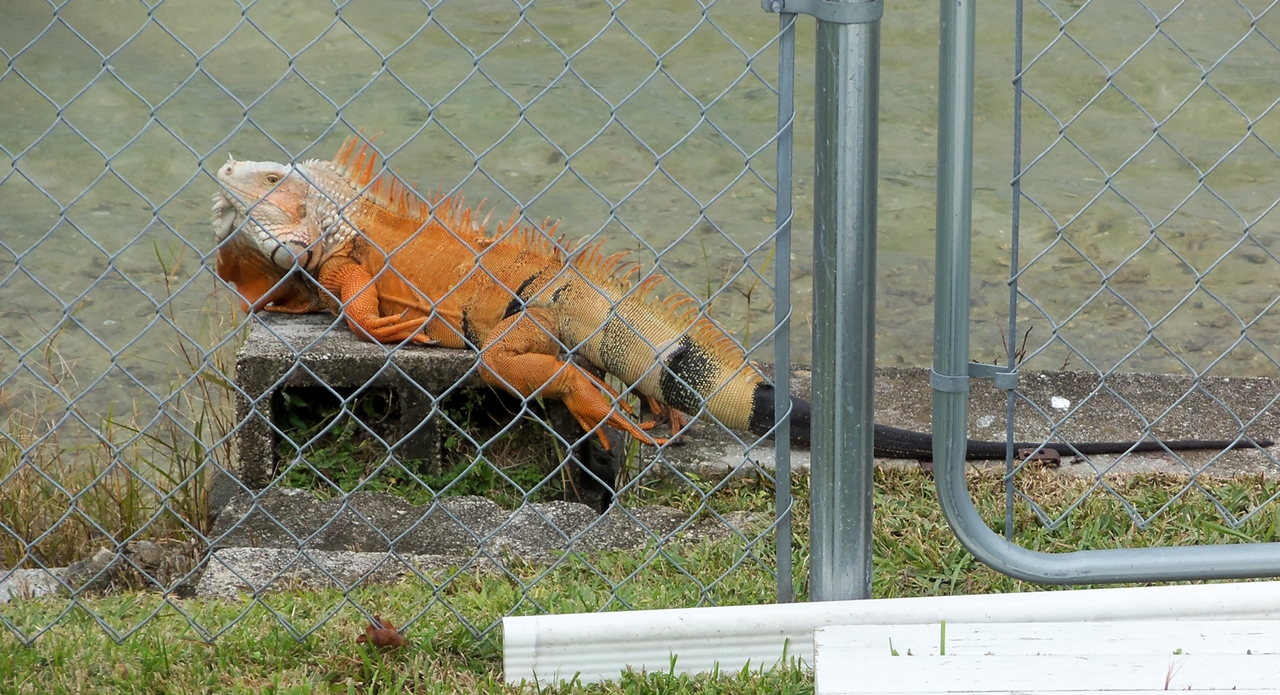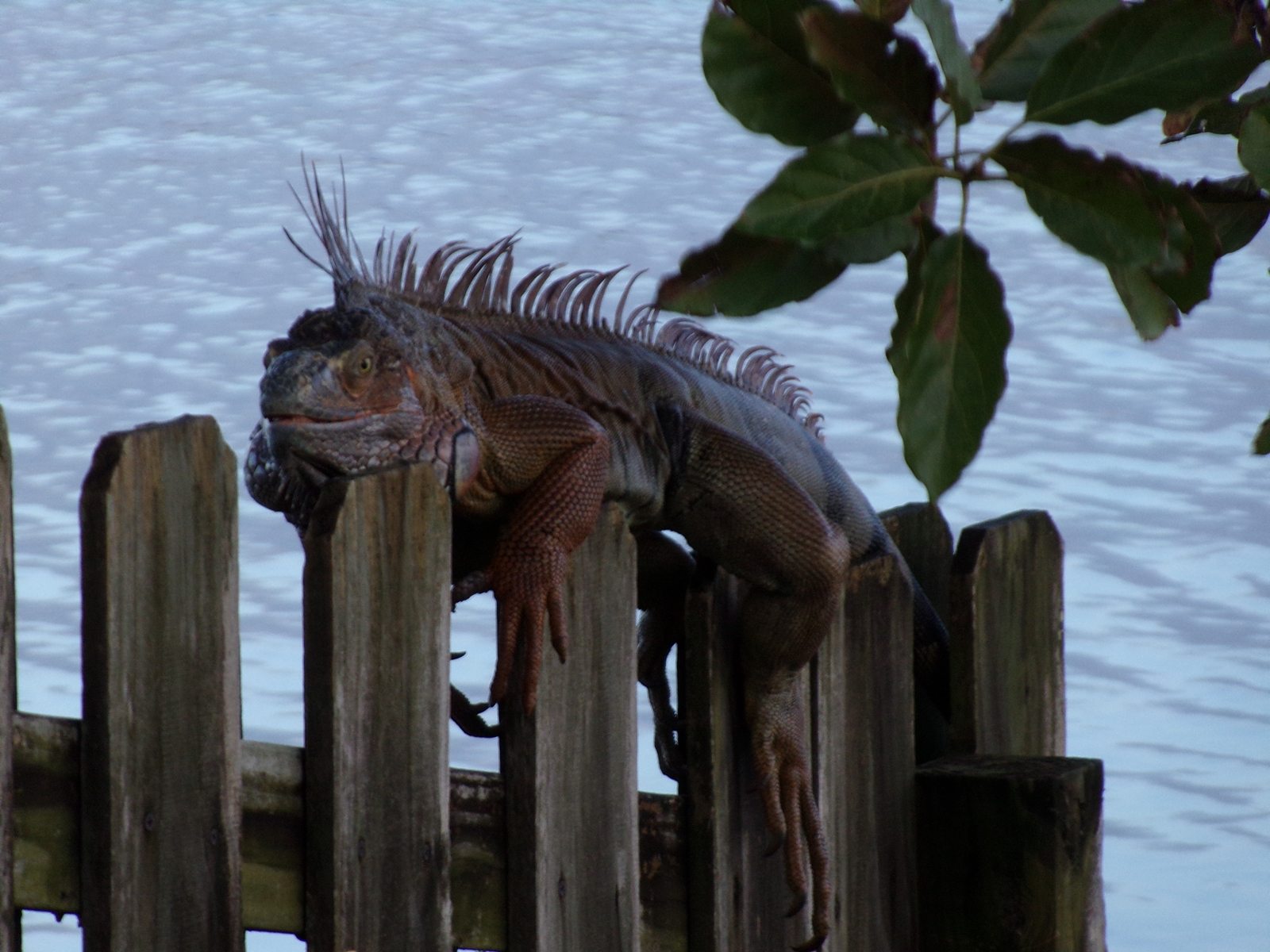 And dear dumb ass, you need to stop reading the papers and watching TV when it comes to the interpretation and use of the law. You and your lawyer made a claim it lasted as much as a fart in a category 5 hurricane and you are the latest ridicule in a long line of Florida men. Enjoy your time in prison, dumbass.