This one popped yesterday afternoon: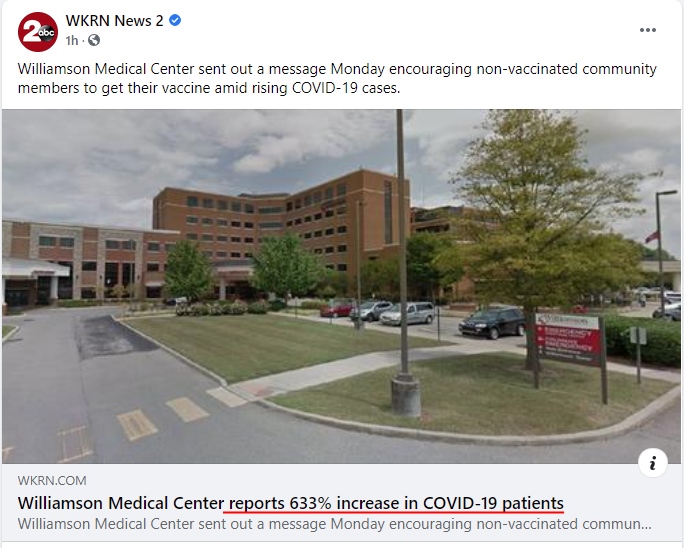 Holy crap! Bodies must be stacking up in the morgue!
Not really.
WILLIAMSON COUNTY, Tenn. (WKRN) — Williamson Medical Center sent out a message Monday encouraging non-vaccinated community members to get their vaccine amid rising COVID-19 cases.

WMC reported a 633% increase in COVID-19 patients over the past three weeks. Currently, WMC has 22 COVID-19 patients with seven requiring critical care.

Williamson Medical Center reports 633% increase in COVID-19 patients | WKRN News 2
I am not dismissing or ignoring the plight of those people who are truly affected, but why does the TV station leads with an out of context percentage and then reveals the raw numbers? They are part of the COVID Theater Of Fear in the belief they can scare people into getting the shots.
Are the professional communicators so bad at their jobs that they cannot simply address the need to play it safe and get the vaccine?  Or is it that they enjoy the little bit of tumescence they get by trying to influence people with their craft and access?