A couple of days ago, the evil Mad Ogre posted about this knife and he being a bad influence, it led me to look for it online and finding it at a darn good price. I got it last night and here is my feeling about it: It is what the Kershaw Leek needed to be but is not.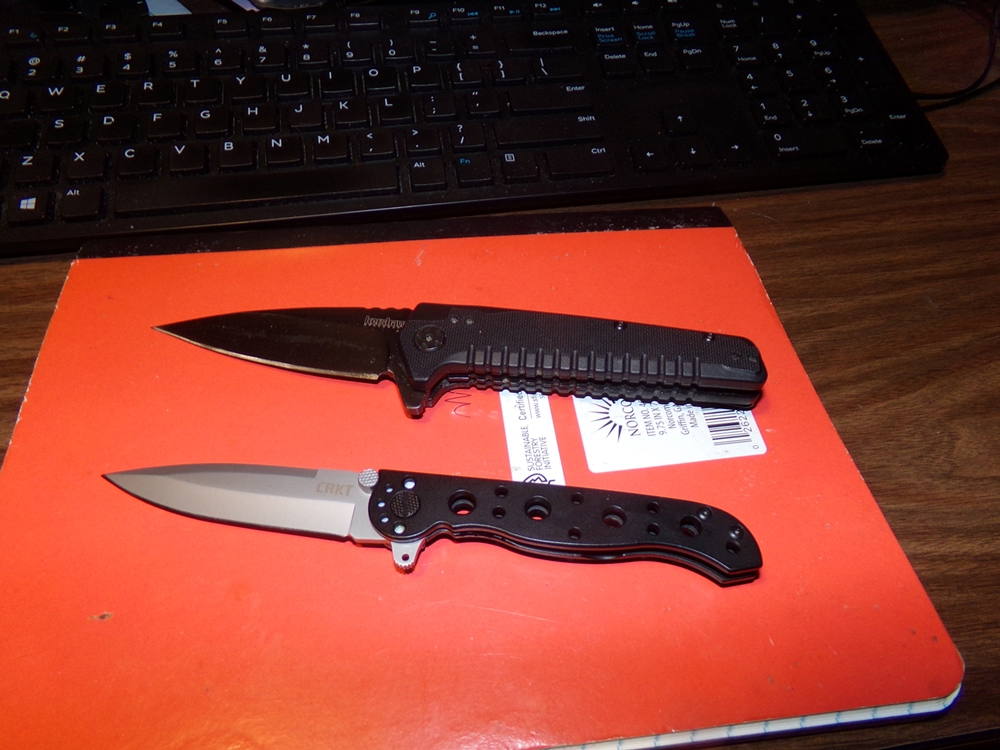 The Kershaw Leek is a pretty little thing. On its own it can be the knife you take to fancy parties because it looks great and a bit threatening.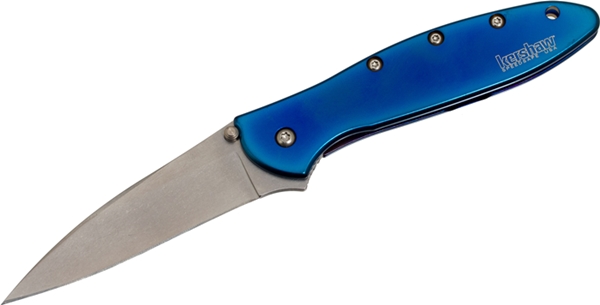 But the Leek has a defect in my opinion: The scales are too smooth and you do not feel you have a secure grip on the knife; even the opening feels awkward. It is a pity because it has the right shape for my mutant hands and I love the shape of the blade: most dumb asses will understand it means business.
The CRKT M16-01S although not as pretty, it gives you a positive grip on it and opens a mite faster than the Leek. The CRKT's blade is 3.06″ versus the 3″ for the Leek, overall length is 7″ for the Leek and 7.13″ for the CRKT and they both measure the same thing closed. As you can see, not enough difference to care other that I would love to have the CRKT with the drop point blade of the Leek.
So far the only negative I find is that the closing should be done with two hands as I find the frame lock difficult to operate.
To summarize: The Mad Ogre is a nasty influencer.  You are going to end up buying more stuff and trying to explain it to the wife.