They are shocked, I tell you. And they are still beating on the degenerate drum. It won't be long till they start tagging us with the Sexual Predator tag.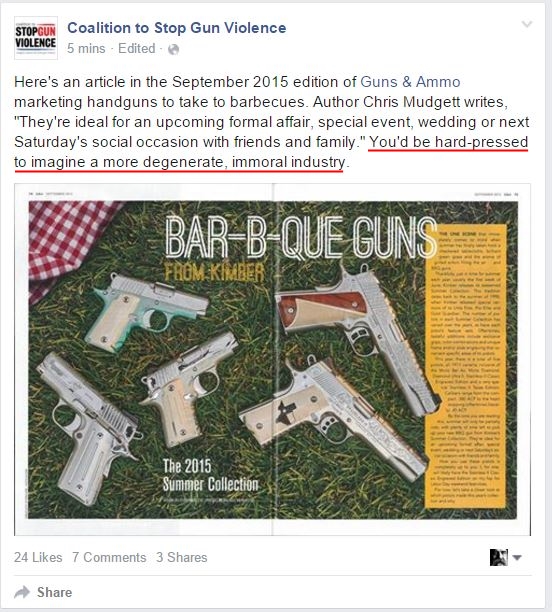 For those who do not know the concept of BBQ gun, it is a Southwest cultural thing that should have been spread across the nation. I'll leave LawDog do the explaining:
Now, a BBQ gun is a whole different animal. A BBQ gun is what you wear to barbeques, baby christenings, formal balls, and any other place where a fancy jacket or outfit would be worn.Get your paws on a revolver. Smith & Wesson or Colt would be best, although I understand that Brazilian products are becoming accepted. Polished stainless at a minimum, and full-blown nickle is a better. And pony up for full engraving. Have the trigger, hammer, screws and ejection rod anodized blue, gold, or colour-case-hardened for the traditionalists. Now, look in the mirror. Is your mustache over 50% grey? If so, go for pearl grips. 49% or less on the grey-meter, and you'd best stick with ivory. If you go for mother-of-pearl, have it carved or inlaid. Steer heads are a classic pattern, although badges and stars are always safe.
Source: The LawDog Files: Court guns and BBQ guns.
There is more at the link about the leather (yes, leather. No plastic or nylon) and the rest of the outfit.  This would be an example of BBQ gun:

Here are the comments. But you must understand that these are the people who are convinced that grilling a couple of veggie burgers over their  eco-friendly infrared grill is the same as an honest to God all day and all night Texas BBQ.

They are such a pitiful bunch… no joy in their lives.
PS: I selected this as my future BBQ Gun. Yes, the budget is a killer.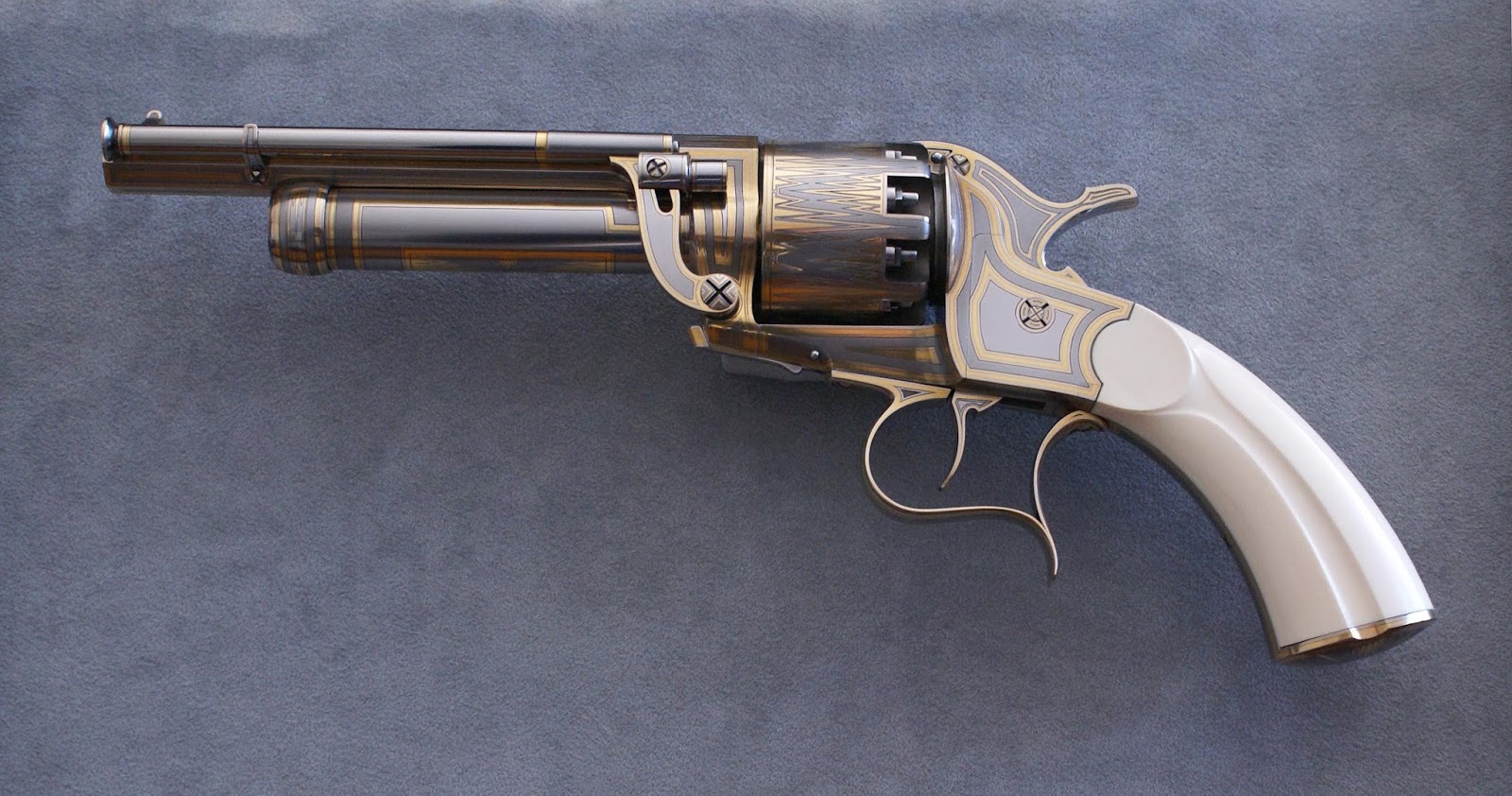 Pretty thing ain't it?