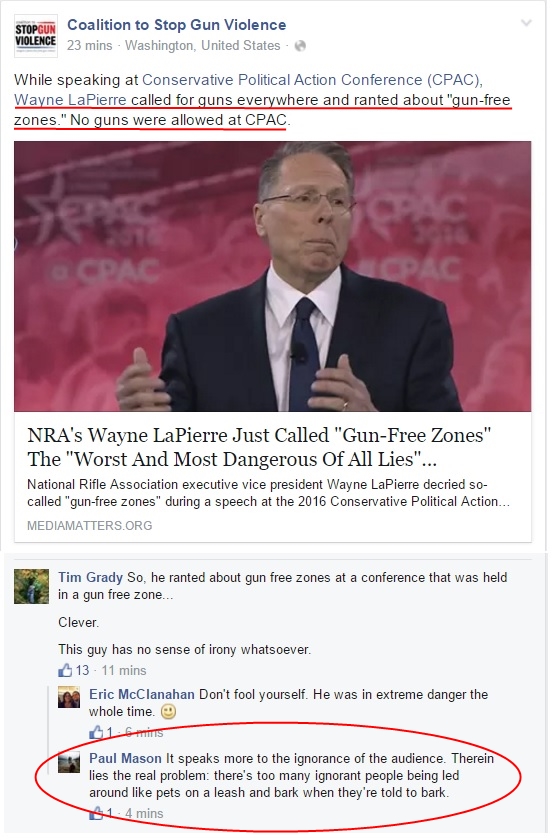 CPAC was held at the Gaylord National Resort and Convention Center in… wait for it… Maryland. It is not that CPAC or the convention center were Gun Free Zone, but that Maryland is a Gun Free Zone as it is one of the nastiest states on Gun Freedoms and does not recognize carry permits from any other state of the Union. 
But never let the facts interfere with a nice solid Narrative based in absolute bullcrap.
If your cause is so righteous, Why lie?