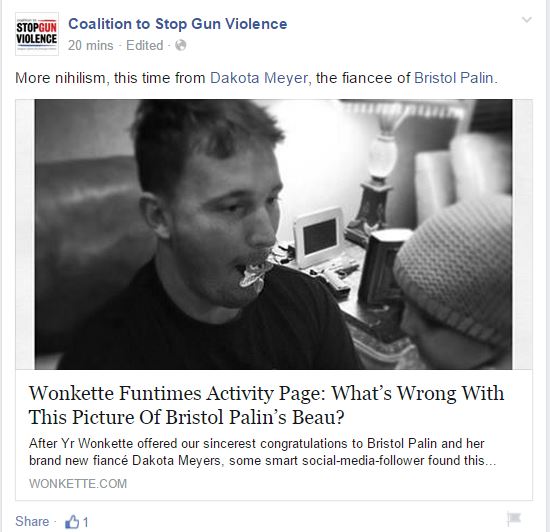 In case you live in some cave in Bora Bora, this is another picture of Dakota Meyer.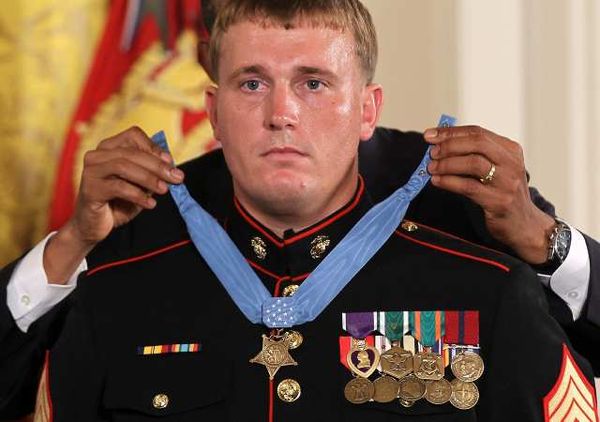 When I saw the CSGV bit pop in my timeline, I went: "Oh dear God, you didn't. Nothing good is gonna come out of this." The issues seems to be the 1911 with the hammer down, on the night table.
I was not disappointed at the reaction from the Laddites: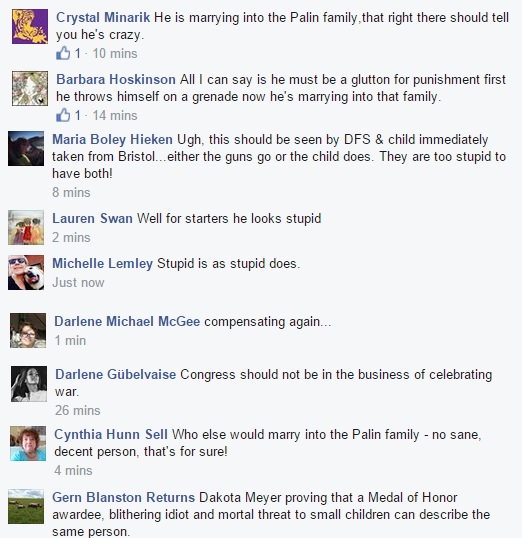 I really do not want to be in the shoes of the CSGV intern when Marines (and I am sure others in different uniform too) discover this absolute display of disrespect to Sgt. Meyers.
I will get me a huge bag of popcorn though.