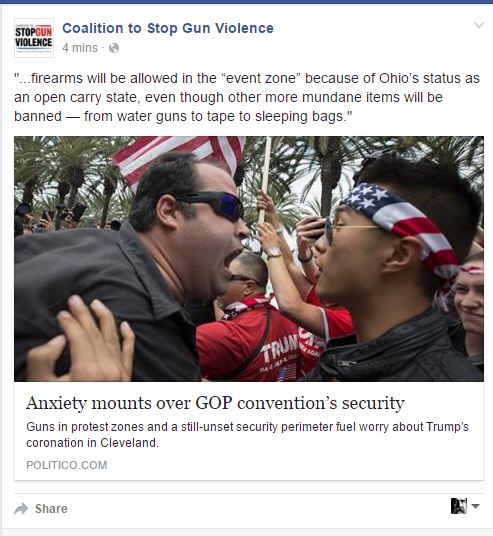 ZOMG! Did you see that! A Trump fanatic/Fascist verbally abusing a minority member! How could that be possible? Animal!
Here is a better view: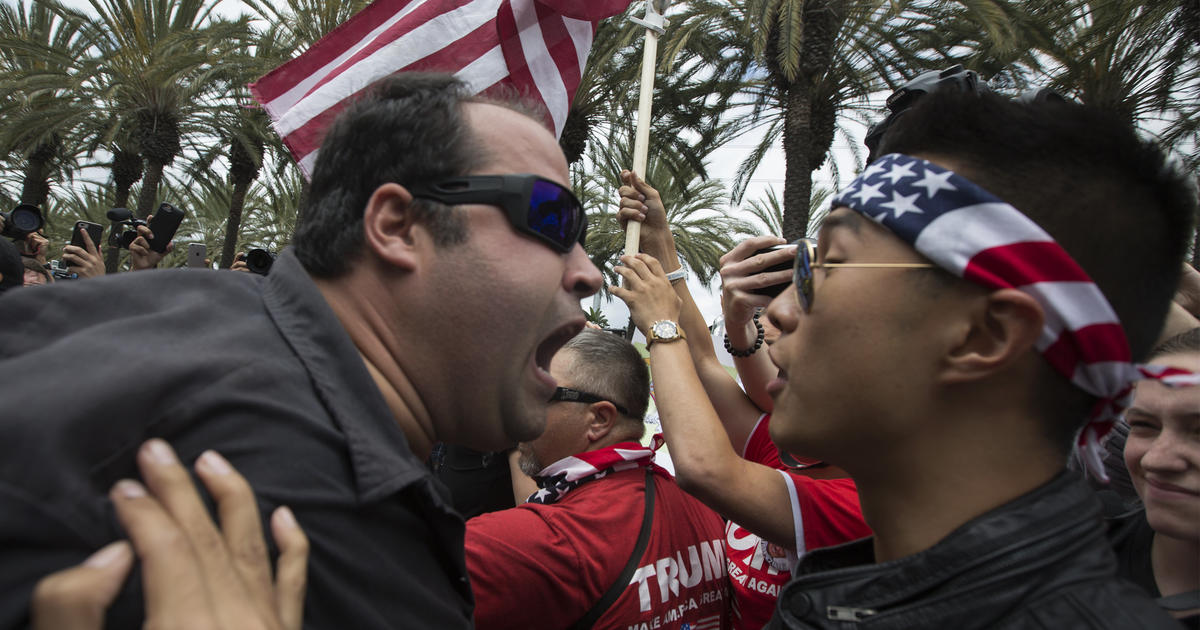 But if you go to the Politico article, you catch something interesting on the caption of the picture:
An anti-Donald Trump protester clashes with a Trump supporter outside a campaign rally in Anaheim, Calif., last month. Activists — both pro- and anti-Trump — are expected to flood the streets of downtown Cleveland, sometimes simultaneously, during the Republican National Convention. | Getty
Yup, the big mouth is an Anti-Trump protester and the young man is Pro-Trump.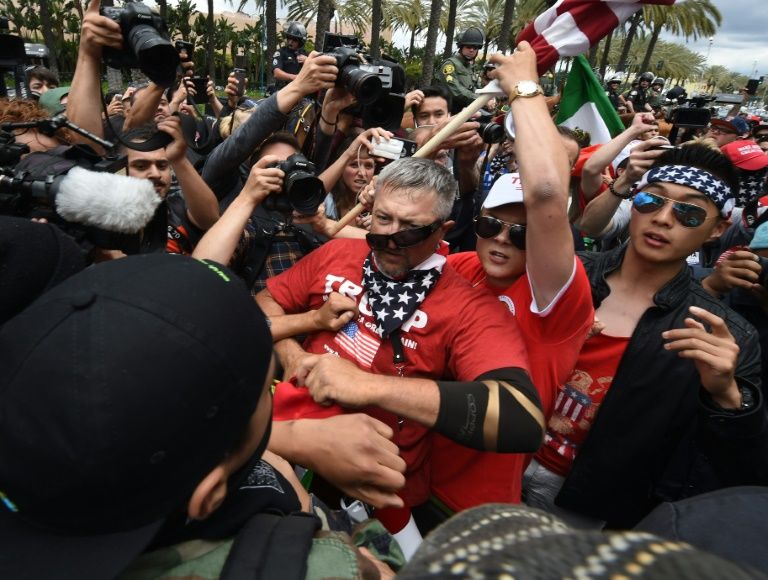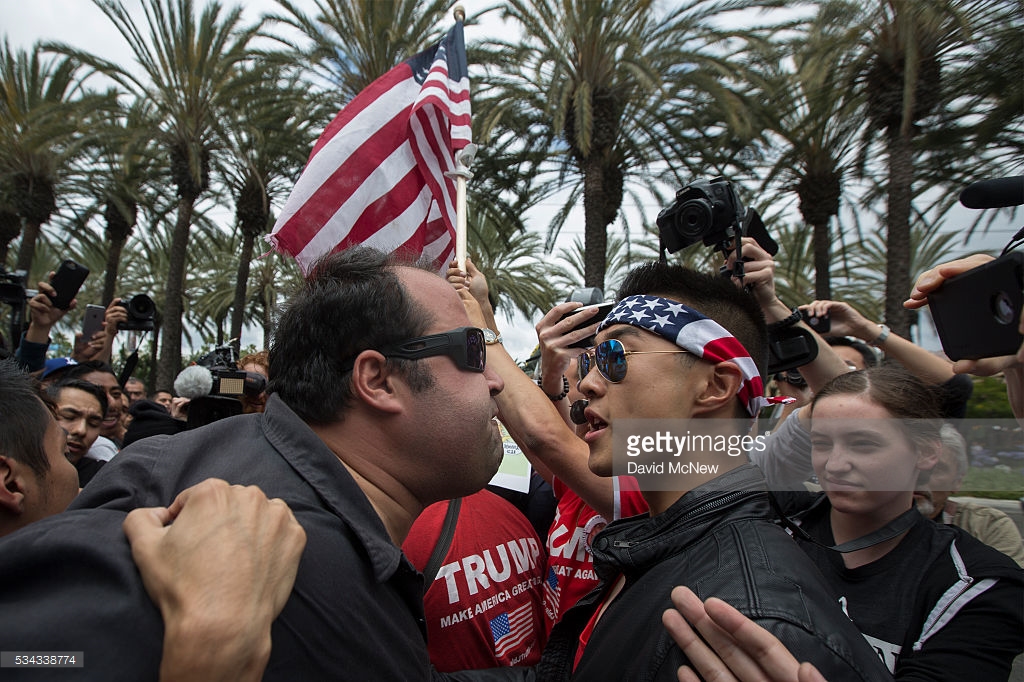 Now, CSGV is "troubled" because of this:
Bresler noted that firearms will be allowed in the "event zone" because of Ohio's status as an open carry state, even though other more mundane items will be banned — from water guns to tape to sleeping bags..
And, of course the comments are what we expect from the Laddites: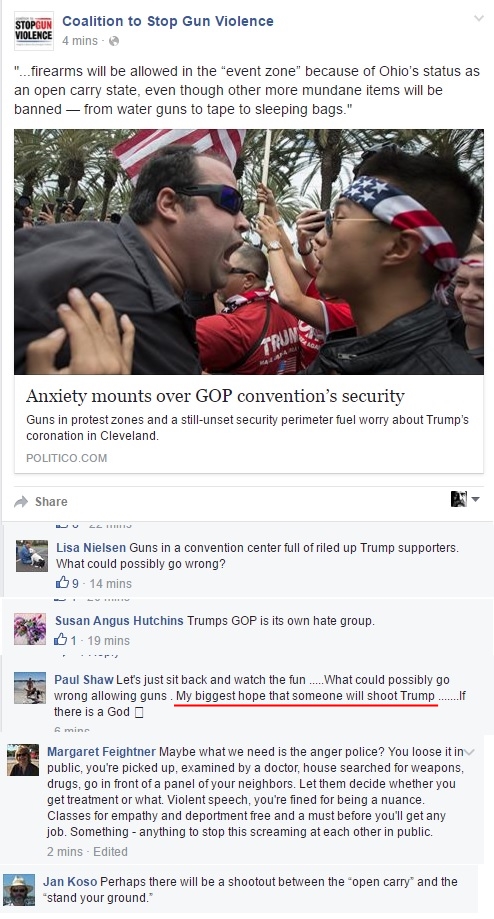 Gun Control Activists are such a violent group. Wishing the death of a presidential candidate? Tsk, tsk.