So I look out my kitchen towards the back porch and I saw this: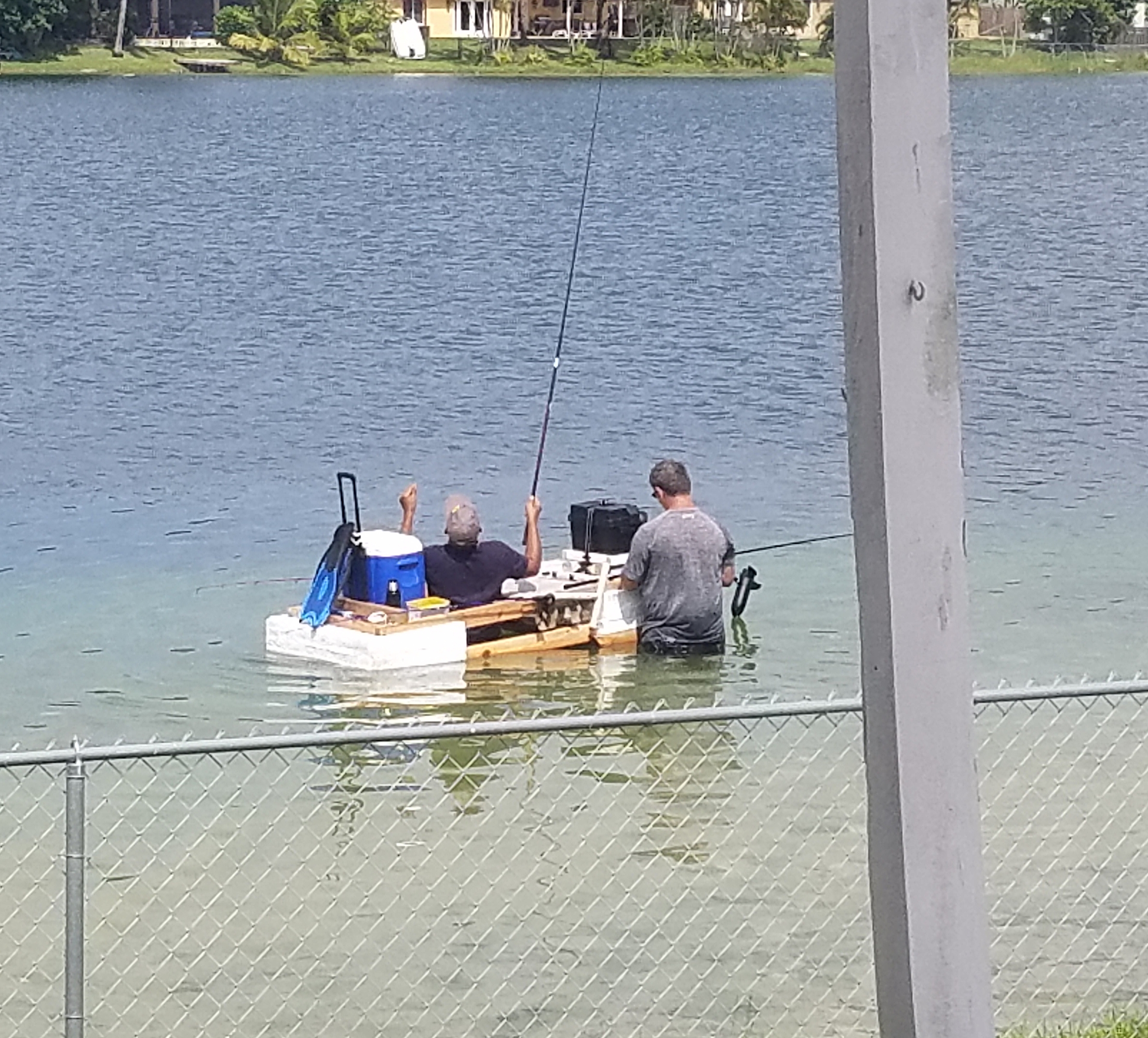 From what I could see, it is made of 2x4s, Styrofoam blocks and has a trolling motor.
Well, it was probably the same principle they used to escape Cuba, might as well be used for more sporting enterprises.  And yes, they are using the wrong rods for fresh water fishing.