Tell me again how QAnon is just a conspiracy and Woke society is not actually run by a cabal of elite pedophiles.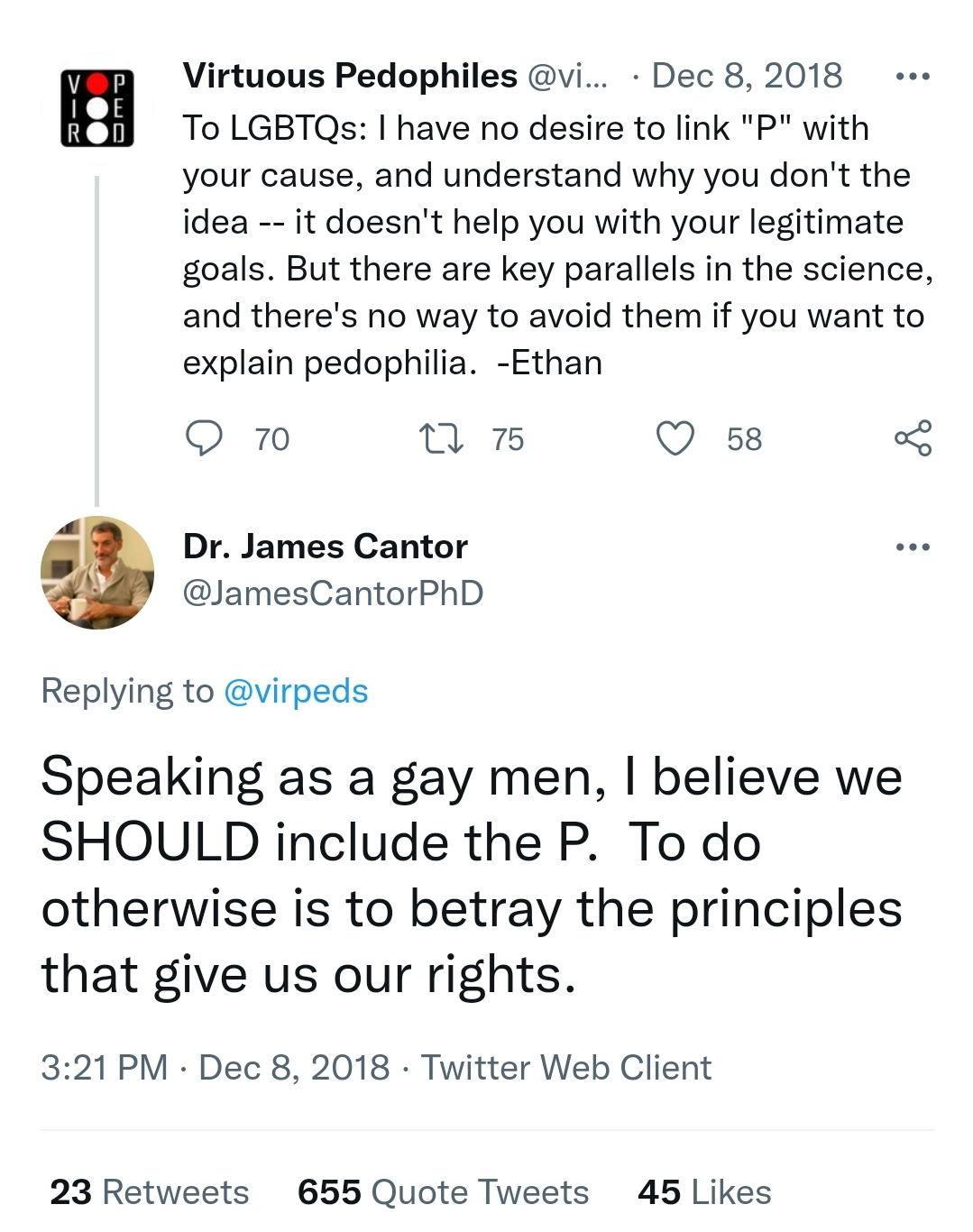 I was born in the early 1980s and grew up in the 1990s.
I remember the zenith of American gay culture.
Tom Hanks tugged at our heartstrings as a gay lawyer in Philadelphia (one of my all time favorite legal dramas), which was nominated for Best Screenplay (and it should have won).
Eric McCormack was a nice gay lawyer on TV in the popular sitcom Will and Grace.
The gay community was on the cusp of being as normalized and accepted as could be.
Of course there would always be holdouts, but I can tell you as a Jew, you'll never be accepted by everyone, there will always be bigots.
But the plurality of Americans had no problem with gays as middle-class people next door who just had a different kind of sex.
And in 2015 you won the right to marry in Obergefell v. Hodges.  You were as accepted as you were going to get.  Congratulations.
Then you started to go wrong.
Gay became LGBT and the T took over as the loudest, squeakiest wheel.
We, the normal people, are not taking kindly to that.  We don't like watching boys with long hair beat our daughters in sports.  We especially don't like teachers teaching our children about weird fuck-off pronouns instead of proper English.
But now it seems the LGBT community wants to normalize pedophilia.
The gay community fought for decades against the stigma that they were pedophiles and child predators.
Now it seems like you're telling us that was a lie and you really were the monsters you swore you weren't.
Let me tell you that the only reason there are not death squads of angry fathers hunting down and murdering pedophiles is because were still holding onto the thinnest veneer of civil society.
The gay community really needs to root out these people in their midst and deal with them because if all of this goes tits up, the death squads of pedo killing fathers are not going to sort the good gays from the Woke pedo gays, everyone with a Pride flag is going in the chipper.
P.S.
Just so you understand where I'm coming from, why do you think I am so vehemently anti Leftist Jew?
Because I am well aware of the damage being done to society be Leftists who identify as Jews and the perception of Jews as Woke destroyers of Western Civilization.
I don't want to be shoved into a has chamber so it's in my best interest to keep the Woke Leftist Jews from ending civilization and painting a target on my back in the process.