This is an exchange that happened in Twitter. I saw this faked ad picture posted and I let the people know. I was amazed at the reply from the original individual: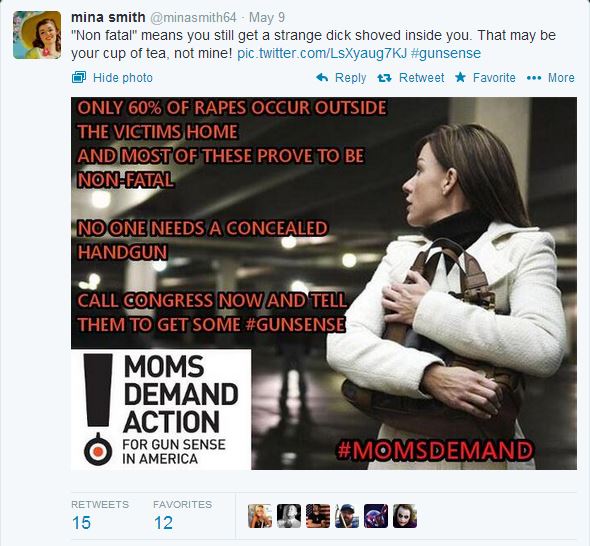 I intervened:


I applied a wee bit of logic, not much as you don't want to scare idiots..and it went downhill from there: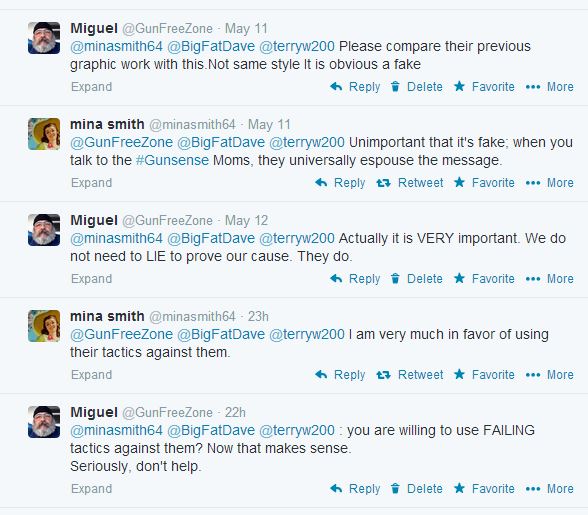 She admits or at least acknowledges that the photo is questionable but does not care because of the message and she is in favor of being a scummy liar just like the opposition. But she has reasons: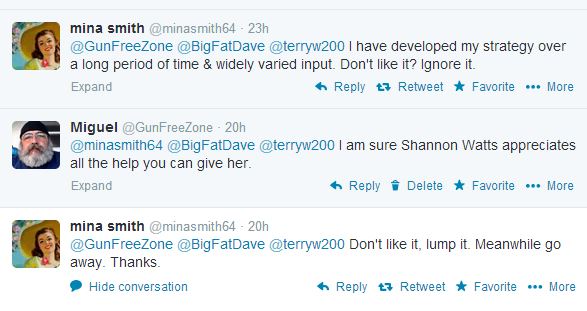 Ladies and gents, I do not care how much you dislike the opposition or how much of a defender of the Second Amendment you think you are: We Do Not Need To Lie To Win.
We don't need to make fake ads or come up with bullshit stats or wave a (fake) bloody shirt as we have truth on our side. If you cannot take the time to properly do research on our enemies and use their words and actions against them, just shut the hell up, watch Divorce Court, much on your Smuckers' Goober-covered rice cakes and leave the rest of us do the work.
Seriously, Don't help.
UPDATE: Mina is asking for proof instead of her providing the original screen cap. I found 2 more fake ads using the same rape theme and they are related to a fake/parody account: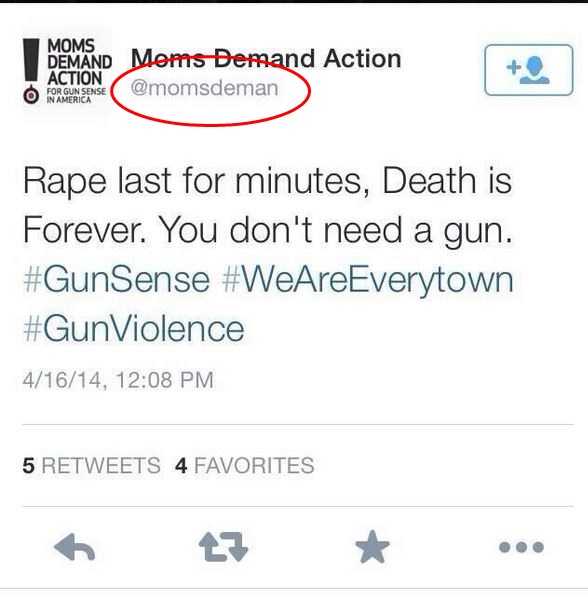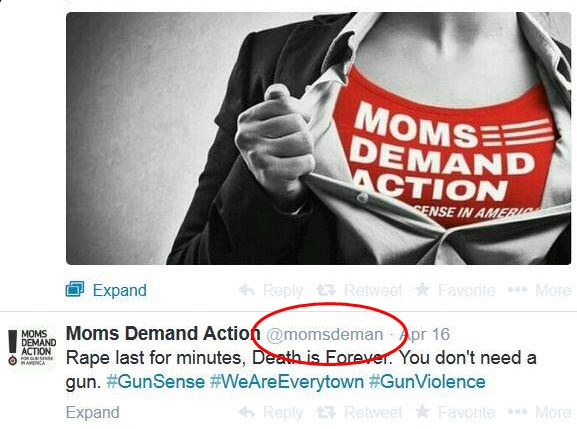 But we have this words of warning from a President: