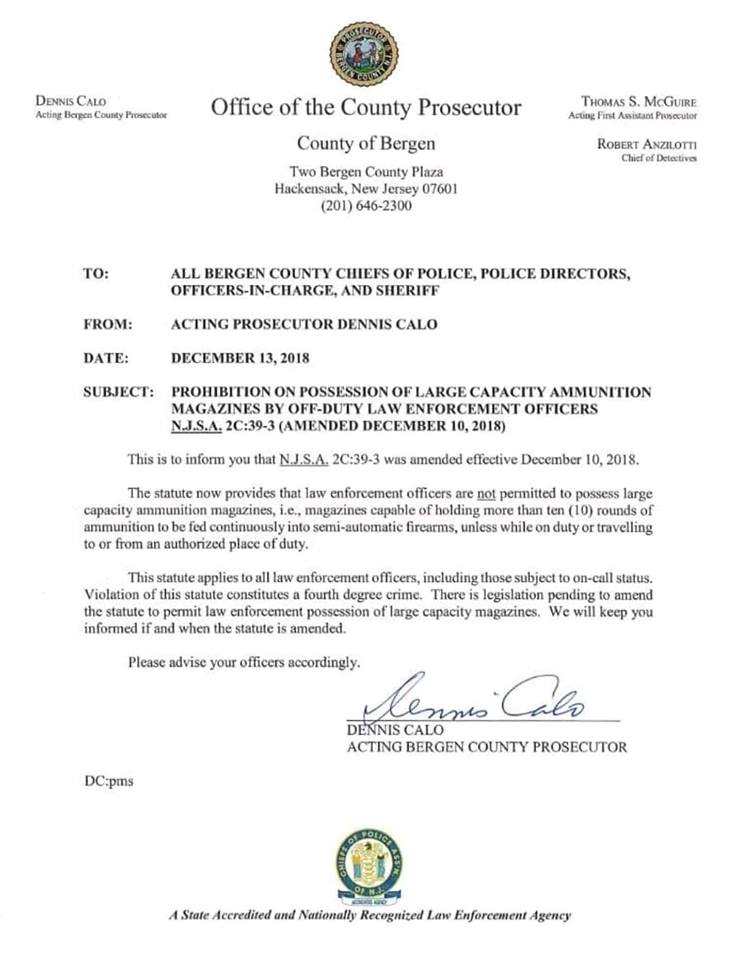 So, they can only have the 15+ mags on duty and while coming and going to an authorized place of duty.
I will say I agree, but I am dumbfounded about the political myopia that comes from not giving the exception to cops outside the job. Are they not expecting cops to be ticked off about possibly going to jail if they stave off an attack at home and they happen to use a gun with a 17 round mag?
I do believe New Jersey Gun Owners will benefit from the Separation of Liberal State and Law Enforcement.  Cops will be less inclined on giving them crap for having one of the Evil Assault Magazine Clips.
When an enemy is making a mistake, do not correct him as Bonaparte said once.
Hat Tip Sal F.