Young New Yorker totally disapproves of 3 alleged Floridians at unknown location (probably Florida) eating without wearing a mask.
I'll Twitter shame all you Floridapeople ? pic.twitter.com/6q9KvAi5kz

— LBinNYC (@WintersNight18) April 14, 2021
Here is the young Health Justice Warrior: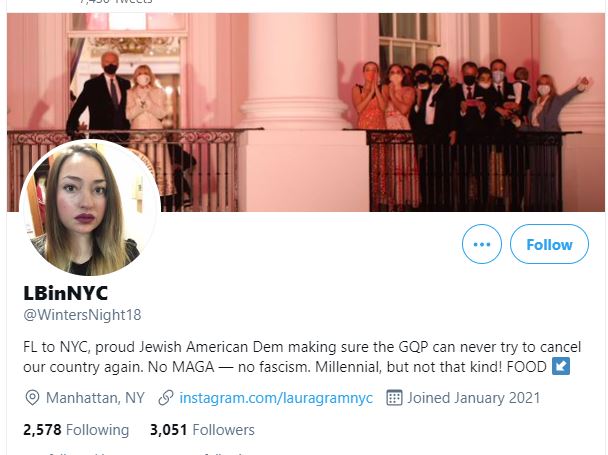 Rather than share the many statistics comparing the shitty and deadly way New York dealt with the pandemic compared with the actions taken down here, the economy that may not be that good, but did not fucking crash thanks to government intervention and the fact that there are no tales of Floridians escaping to New York, but even you are /were in our state along with the tens of thousands that escaped your illustriously fucked up state and found refuge in the Gunshine State, we want you to know this:
WE DON'T GIVE A ROTOUND DRONE-FLYING FUCK WHAT YOU THINK OF US. AND WE KNOW YOU ARE JUST A BUCH OF WEAK-ASS LOUDMOUTH ASSHOLES.
There is not a more enjoyable sight than seeing a New Yorker go from acting like they are a relative of somebody in the Mafia to a crying heap of sheer terror hiding in a convenient corner (or behind skirts) when they are suddenly faced with the fact that their body parts are about to be compromised because of their attitude.
We know you are cowards, we know the only reason you walk upright is because tens of thousands of years of evolutionary process cannot be erased in a couple of hundred of years of pansy behavior or otherwise you all be galloping on your way to be sodomized in the subway.
And I leave you with the old Floridian advice: You don't like Florida? That's I-95 over there. Take it, head north and get the fuck out of my state.
---
Update: She locked her account. I should have known better and get a screencap. OK, next time it shall be done.