My wife was given a 30 ounce yeti tumble which is almost as big as her.  But since she already has the 20 Oz from Walmart's Ozark Trail (Pretty much the same thing at 1/3 the cost) she gave it to me.
But I had not forgotten what Yeti pulled and rather than using as target practice, I went ahead and defaced it.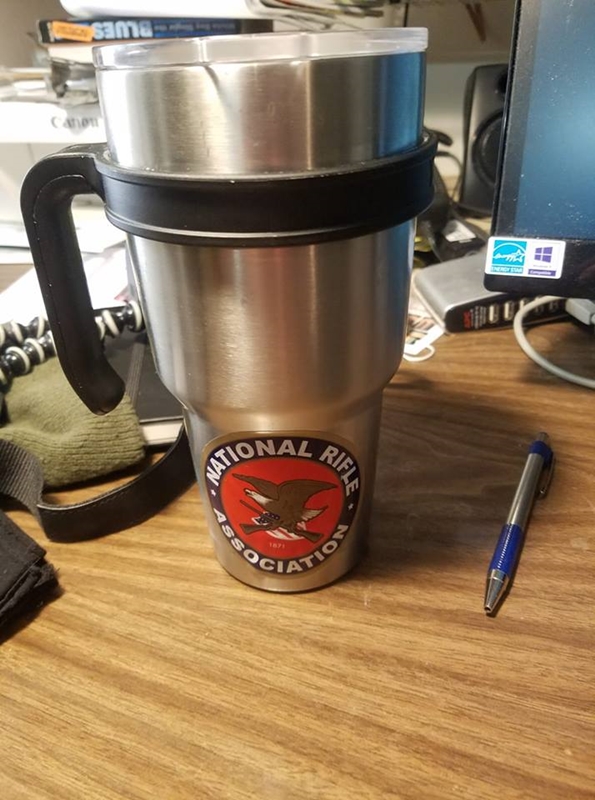 I managed to finally use another NRA sticker from the stack I have collected over the years.  I may add one or two more, just to be tacky.