Here is the price somebody else had to pay because of your politics and your propaganda.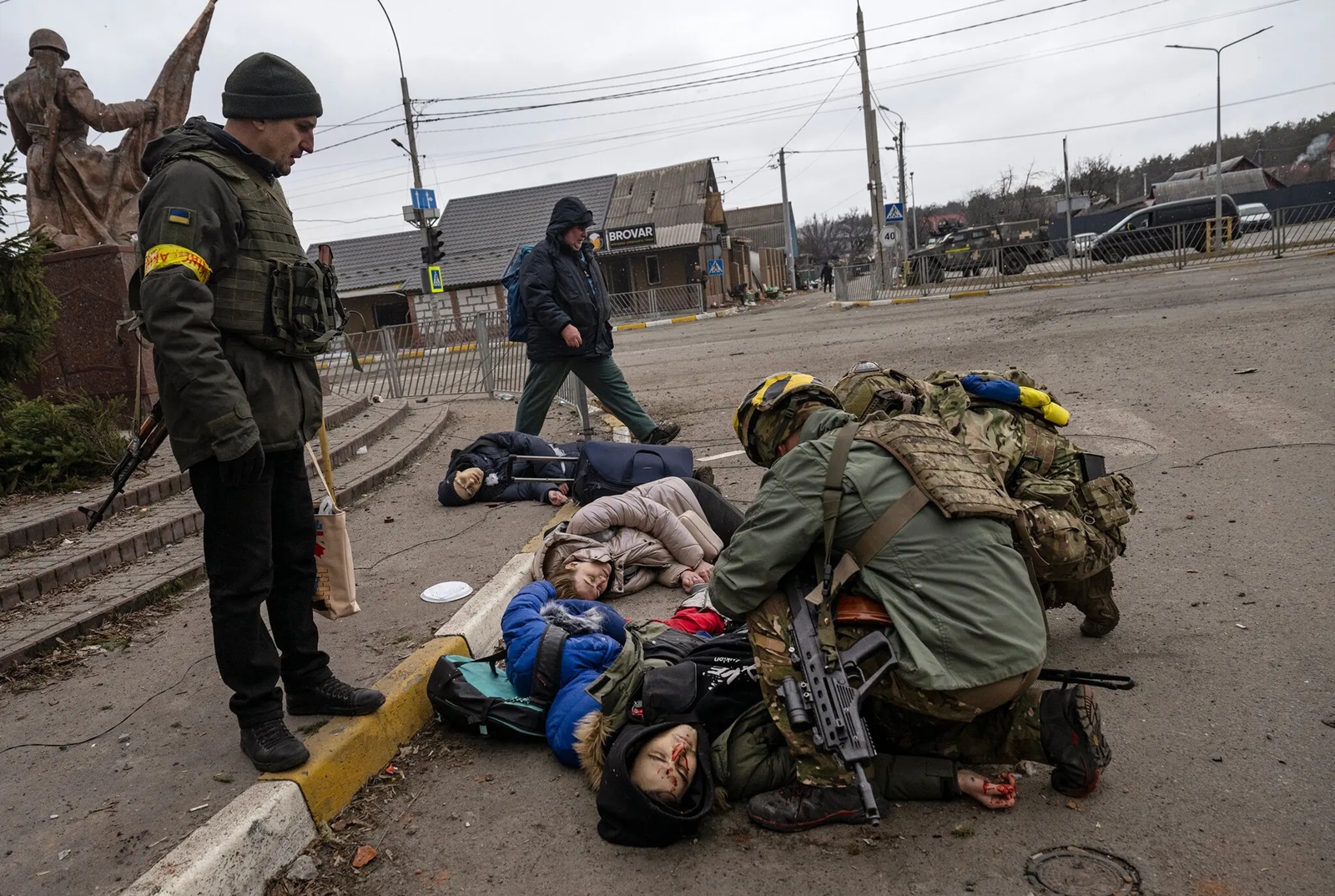 PALO ALTO, Calif. (KRON) — A photojournalist witnessed Tetiana Perebyinis and her two children in a civilian convoy attempting to flee from war-torn Ukraine when they were killed by Russian mortars.
Perebyinis worked for a Palo Alto-based tech company, SE Ranking, which has many employees based in Ukraine.

Perebyinis and her children, 9-year-old Alise and 18-year-old Nikita, were killed Sunday by Russian mortar artillery as they attempted to flee from their small town of Irpin.

New York Times photographer Lynsey Addario said she could not believe her eyes when Russian soldiers began firing at the civilian convoy in Irpin.

Addario shot a disturbing and gut-wrenching photograph of Perebyinis and her children's bodies lying lifeless on a street. A church volunteer who was helping the family was also killed by the blast.

Journalist witnesses a mother, her 2 children killed in Ukraine | WKRN News 2
Dear Lynsey: You and the rest of your coworkers at the New York Times and Taco Stand share the same responsibility as Putin for these bodies and the rest of the bodies being collected in this war.
You are the fucking baddies. Pray there is no Heaven or Hell after death because I foresee an eternal Miami Everglades weather for the rest of times for you and your kind.