Via Mad Ogre's Facebook page.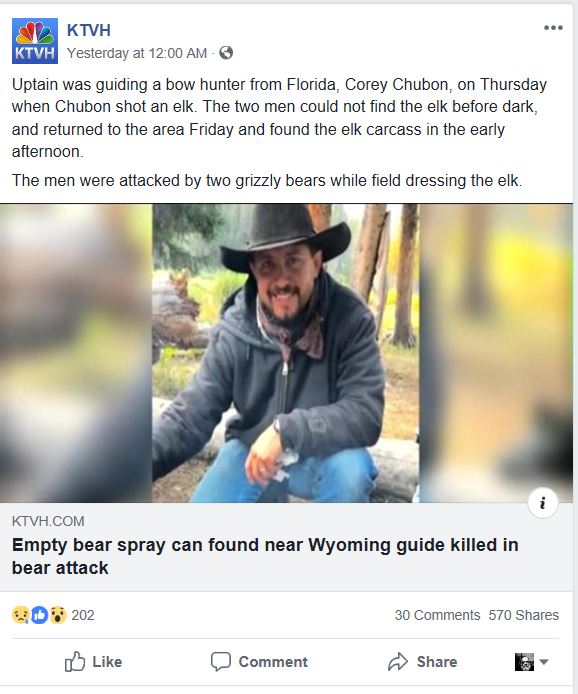 I have never seen anybody who lives in bear areas and may have a chance to face the critters to do so only carrying a can of pepper spray. Probably the lowest caliber they dare going out to would be a .454 Casull or maybe an upgrade to S&W 460 or 500. To me the final word on the subject was watching the TV series Alaska State Troopers in which no matter what episode in what part of Alaska they might be, every time they have to do some business in an area where a bear has been spotted, out comes a 12 gauge loaded with slugs for their protection.
Pissed off real life Yogi does not believe in Taco Tuesday spices.