As of 8 am, sumbitch has not turned North as "predicted" Since 11 pm last night, it has moved only 2/10 of a degree North and 1.5 West.
Not happy.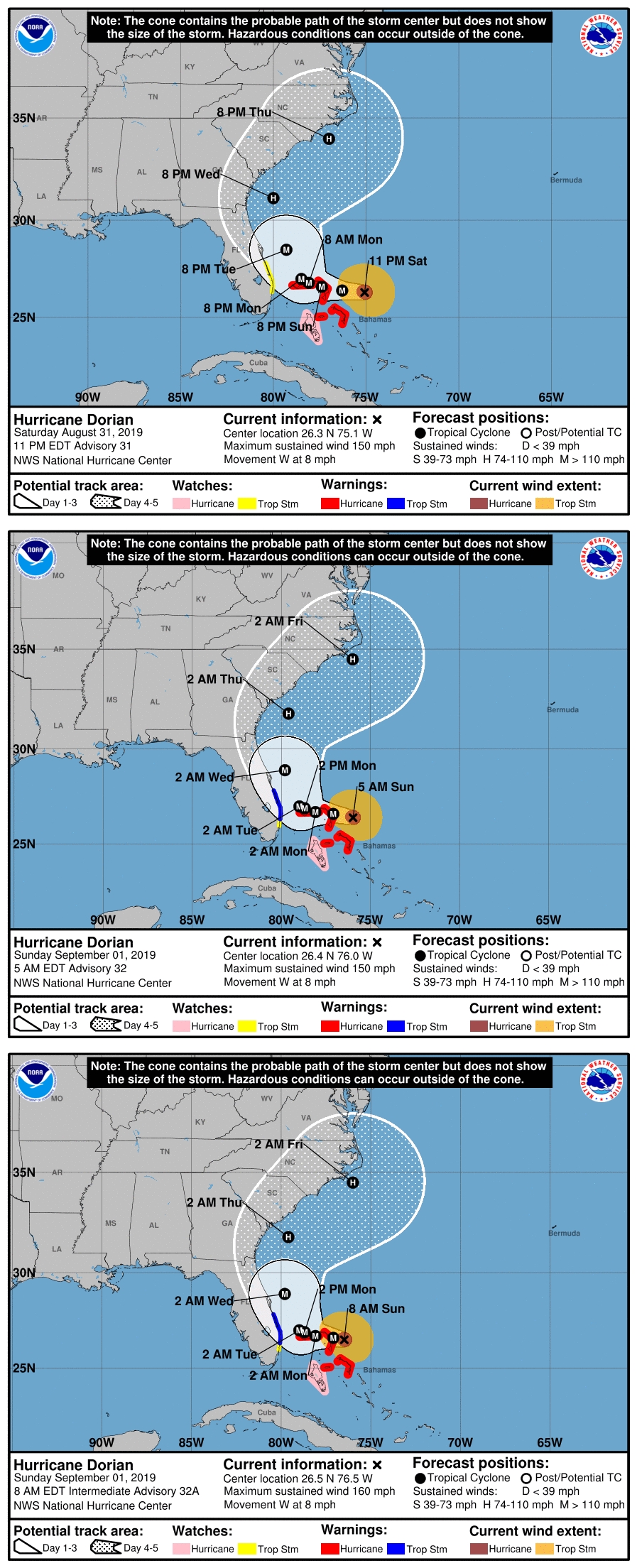 And now we are in the Tropical Watch zone which we weren't last night.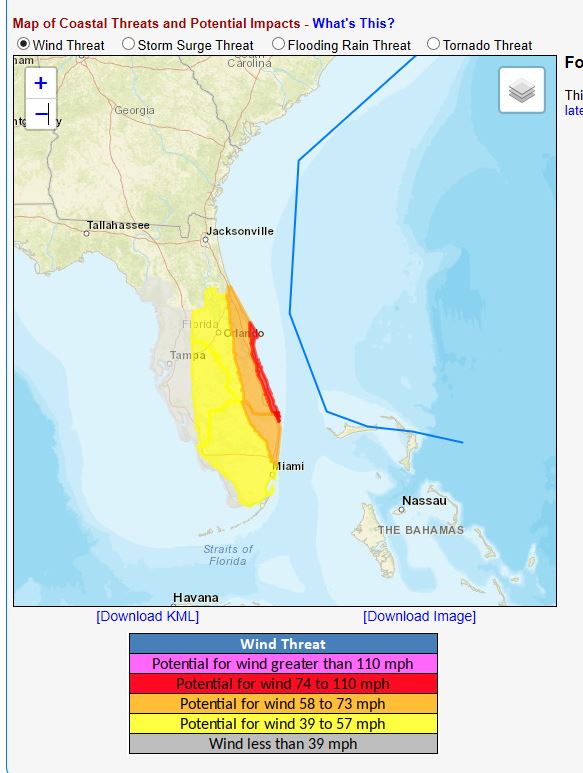 If I don't see a serious improvement on the hurricane's movement north at the 11 A< advisory, the next post will be of pictures the house with the hurricane shutters up.
PS: Besides the NWS Tropical page, I have been checking Mike's Weather Page,  a Fellow floridian who likes weather stuff. Ignore the design of the site because it makes up 1,000 times for all the useful stuff he has in it.