Doing a bit of support on J. Kb.s post.
In Venezuela there is no such thing as the electoral college. You get a majority of votes, you get elected. Simple and uncomplicated, right? That is the goal Socialism strives for. Every vote counts, majority rules! Vox Populi, Vox Dei!
All the elections in Venezuela when I was living down and till Chavez won, had the same strategy and the same outcome: He who control the two main urban areas, wins the elections.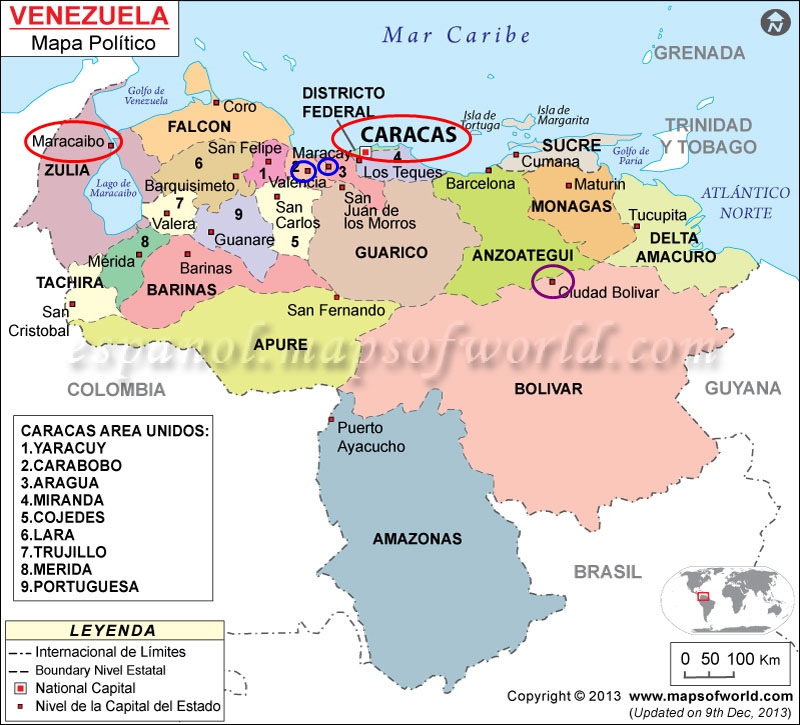 95% of the attention during an election year and during the campaign went to two cities: Caracas, the capital and Maracaibo, the capital of Zulia State, Oil country. And what I mean by paying attention was that the Government Party got to pave streets suddenly paved, cash was given away, hospitals  brimmed with supplies, ambulances and a new coat of paint and promises of ponies and rainbows made. The challenging party only could hand out cash, make bigger promises, hand out bags of food to the poorest and count on the people's anger about government not fulfilling the promises of the past election.
The rest of the country with the exception of Ciudad Bolivar (and only because it has the steel, aluminum productions and electric generation) were pretty much ignored from the attentions of the parties. And that reflected at congress/assembly later when nobody cared if your small state in the boondocks was in need of bridges because the "temporary" ones built 30 years ago, had collapsed or the government clinics were crumbling down.
I included in the map the cities of Maracay and Valencia, but they are the equivalent of a bonus pack in a video game: Great to have them for an emergency, but they are not really life or death.
"Caracas es Caracas y el resto es monte y culebras" (Caracas is Caracas and the rest is wild brush and snakes) is the Venezuelan equivalent of the American Intelligentsia deriding anything not NY/L.A. also known as Fly-Over Country. It was institutionalized that if it was not the great urban center, the rest was shit, no need to care about much and do not waste sleep about it. I do not have to tell you the levels of poverty before Chavez and Socialism and how worse it got after the Boys in Red took over.
When I moved to the US and finally wrapped my brain around the concept of Electoral Colleges, I was amazed at the genius of the system: You cannot safely ignore the "Little People" because they will eventually screw your plans big time. Same as the Bullet Box, the American Ballot Box is a deterrent or a monkey wrench in the plans of Statists: You need to consider the needs and wants of everybody or die a miserable electoral death.
Just ask Hillary.